Towing Company Chattanooga
---
Doug Yates Towing & Recovery is located within the city limits of Chattanooga, Tennessee, one of the area's most vibrant business communities. Since 1946, it has been the company's mission to conduct business with integrity and professionalism in all phases of day-to-day services. Whether you need a local emergency towing services or equipment hauling, our family-owned and -operated business is dedicated to providing you with state-of-the-art convenience, innovative technology and reliable services. All of our experienced technicians are professionally trained to ensure complete satisfaction throughout the entire towing or recovery process.
Offering 24/7 towing and recovery services for all motorists and vehicle types, our team of tow truck technicians will help get you and your vehicle to your desired destination quickly, safely and securely. We are a one-stop shop when it comes to all of your towing, hauling and truck repair needs. There is no need to shop around. Simply contact us and we will have a representative available to assist you as quickly as possible. You can count on us for all of your towing and recovery needs.
Towing Services
Speedy tractor swap-outs
Permitted to tow loaded tractor and trailer combinations without separating
Up to 75-ton crane/rotator
Indoor ability to lift 75 tons (where typical cranes cannot)
Steel coil loading and unloading
Specializing in towing large motor homes and charter buses
On-site load shifts and transfers
Licensed to tow for all 48 lower states
Air cushion recovery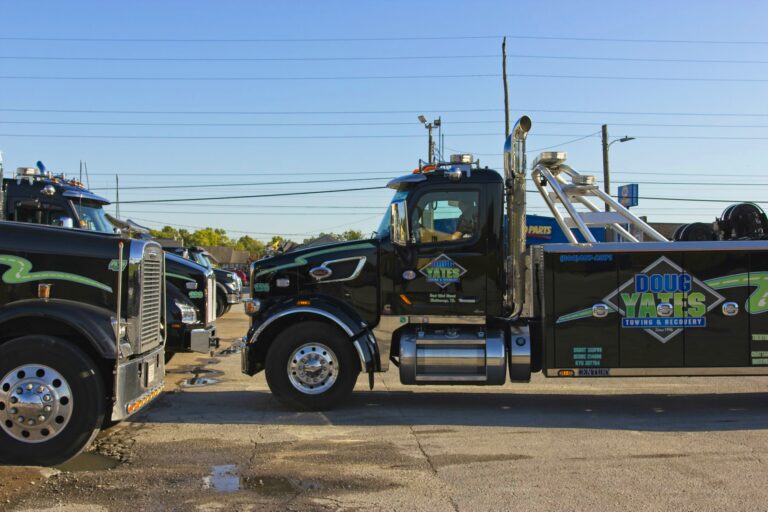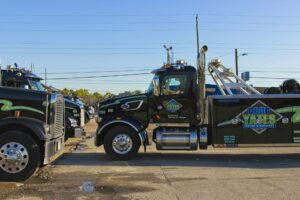 Light-Duty Towing
When it comes to light-duty towing services, there are a number of duties that Doug Yates Towing & Recovery can handle. These duties include:
Removal of abandoned vehicles
Towing vehicles away from private property
Recovering vehicles from accidents
Light-duty towing typically involves towing smaller vehicles/trailers or motorcycles. Light-duty tow trucks utilize a cable and winch system and are also commonly used for roadside assistance and routine services, such as engine stalls, flat tires and jump-starts. The wheel system lifts the vehicle from the road, either the front or back wheels, while the two remaining wheels are allowed to stay on the ground as the vehicle is towed and transported.
Recovery Towing
Although we hope it never happens to you, accidents do happen and vehicles find themselves in all kinds of dangerous situations and need our assistance. Recovery towing requires special towing tools and equipment. A vehicle may require recovery towing services if it has found itself in a ditch or ravine, stuck in the mud, underwater or upside down from a rollover accident, among many other instances. Using heavy-duty equipment, such as a crane and mechanical winch, the recovery towing professionals at Doug Yates Towing & Recovery can extract any vehicle and place it safely back on the road, towing it away for repairs as needed.

WHY CHOOSE DOUG YATES?
---
From the smallest of passenger cars to the largest trucks on the road, Doug Yates Towing & Recovery's professional staff is the best in the business — certified, trained and ready for emergency response to any trouble, anywhere. Using state-of-the-art equipment, regardless of weather conditions or holidays, Doug Yates Towing & Recovery is a company you can always count on to be there.