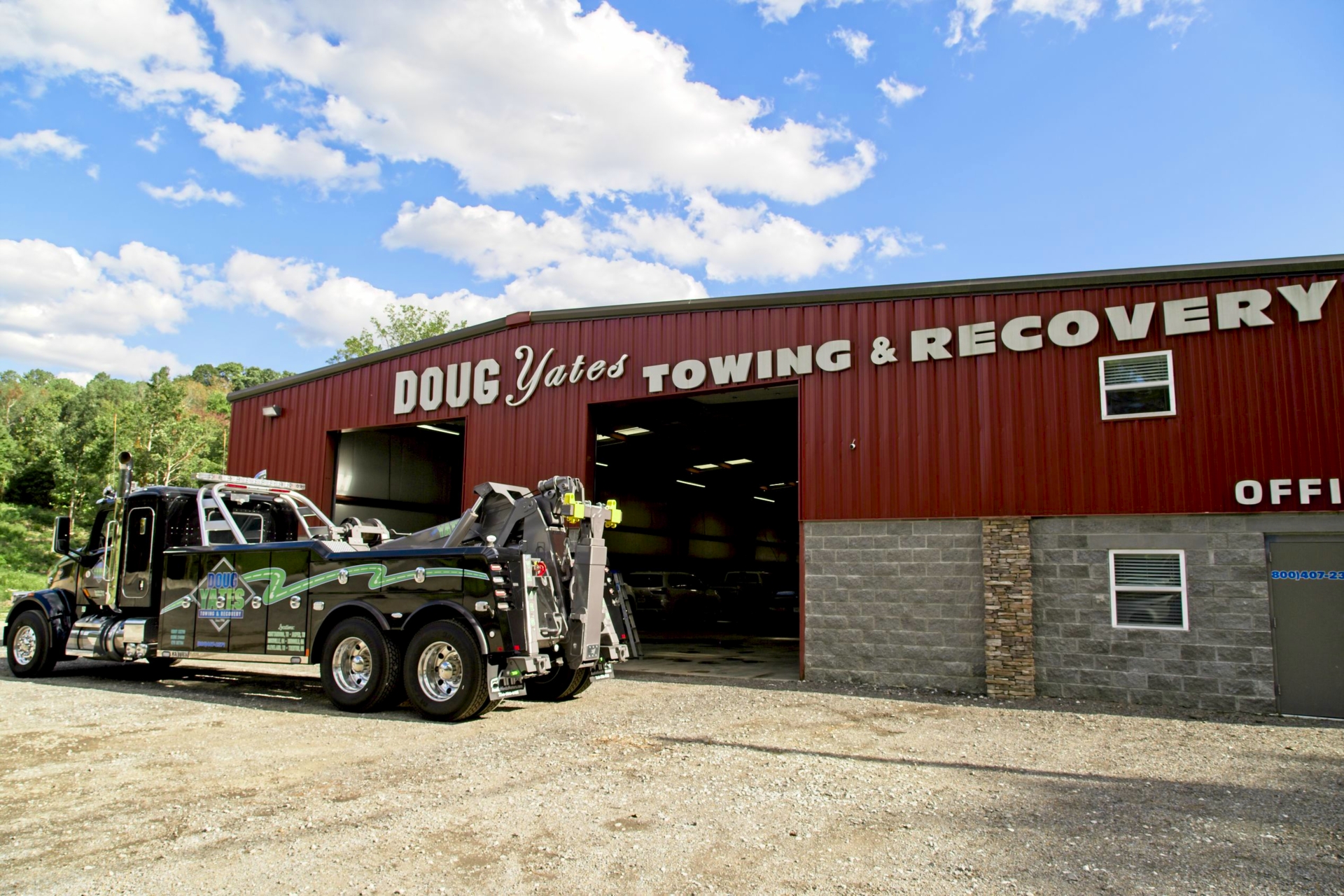 Towing & Recovery Service Ringgold, GA
With 5 Locations Servicing Ringgold, Ga, North Georgia, and Surrounding Counties.
NEED Towing SERVICE NOW?
EVERY MINUTE COUNTS
We strive to provide reliable, superior service 24 hours a day, 7 days a week, to help you get back on the road as quickly as possible in Ringgold, GA.
SUPERIOR CARE AND SERVICE FROM DOUG YATES TOWING & RECOVERY, LLC
---
We strive to consistently provide exceptional towing service that our customers have come to expect and maintain our distinction in the industry as "The Heavy Duty Towing & Recovery Professionals".
Doug Yates Towing & Recovery services all of the greater Ringgold, GA area for professional towing, roadside assistance, emergency spill response, and heavy equipment hauling. Doug Yates is Ringgold, Georgia's #1 trusted Towing & Recovery company with over 75 years in business.
We are located in the city limits of Ringold, GA. Since 1946 it has been the company's mission to conduct business with integrity and professionalism in all phases of day-to-day services. You can count on us for all your towing & recovery needs.
WHAT CUSTOMERS ARE SAYING
---
Doug Yates towing service was awesome! I had a 45 foot container to move from Augusta GA to Chattanooga. Mark was on time, hard working and went above the call of duty to help us. When I sold the container, Mark moved it to the new location quickly and easily. I think the price was very competitive for all the work.
William White
Chattanooga, TN
Third time using Doug Yates was today and all three times have been great experiences! Highly recommend if you need anything towed! Drivers are courteous and very knowledgeable of the tow world and take time to made time to make sure my truck was hooked safely and securely! 5 stars all day!
Brad Warwick
Chattanooga, TN
Candace Cheadle
July 13, 2022.
I'm a semi truck driver and broke down on the side of the road, he got there fast and was very nice
Dennis Bouton
July 13, 2022.
david young
July 13, 2022.
Driver was very kind & courteous.
BalyoZ BalyoZ
July 12, 2022.
These guys are fast and reliable. Thank you…
Kennedy Omanwa
July 12, 2022.
The service man was friendly and courteous upon arrival. He is thoroughly skilled and enjoyed what he did and even went the extra mile in making me comfortable during the entire long distance towing.
Effie Dyar
July 11, 2022.
Earl Deinert
July 10, 2022.
David Cosato
July 9, 2022.
Xavier Kemp
July 9, 2022.
Great place, really helped out when no one else could. I was all the way in Indiana when my mom called and said my truck overheated and she was stuck on the side of road. I couldn't be there to help and I didn't want her to try driving the truck home and have it overheat again. The driver, according to my mom, was a really nice old guy who knew what he was doing, the man was a real legend unloading the truck out in the rain, I really hope he has an amazing day and I thank him so much for helping me out. It felt really nice to have someone like that there when you really don't have anybody.