There are many kinds of equipment hauling you will find on construction sites. Hauling equipment are the tools used to move building/drilling supplies, soil, and other materials. Here Doug Yates Towing & Recovery talks about a few of the key hauling equipment needed on most sites.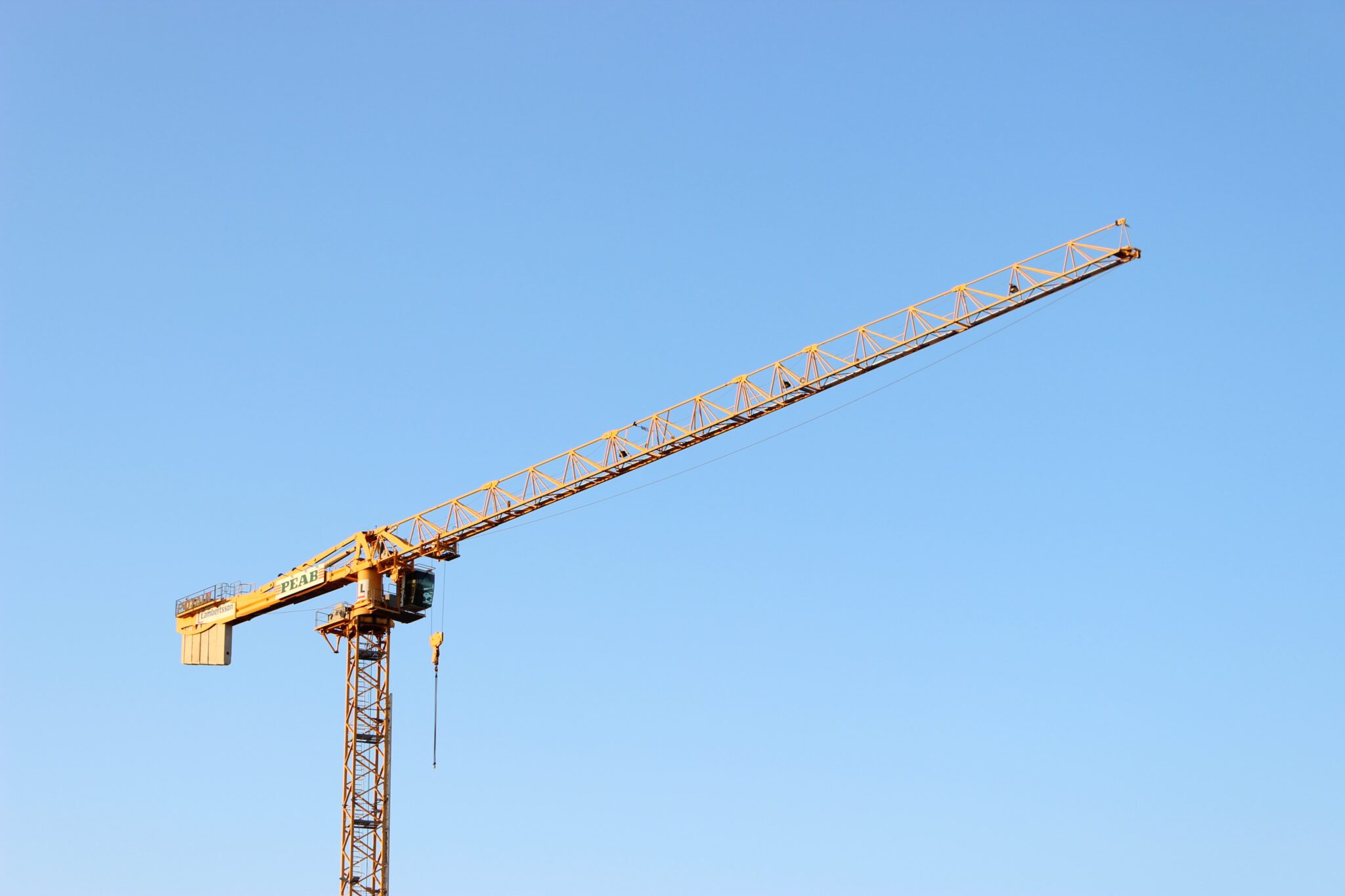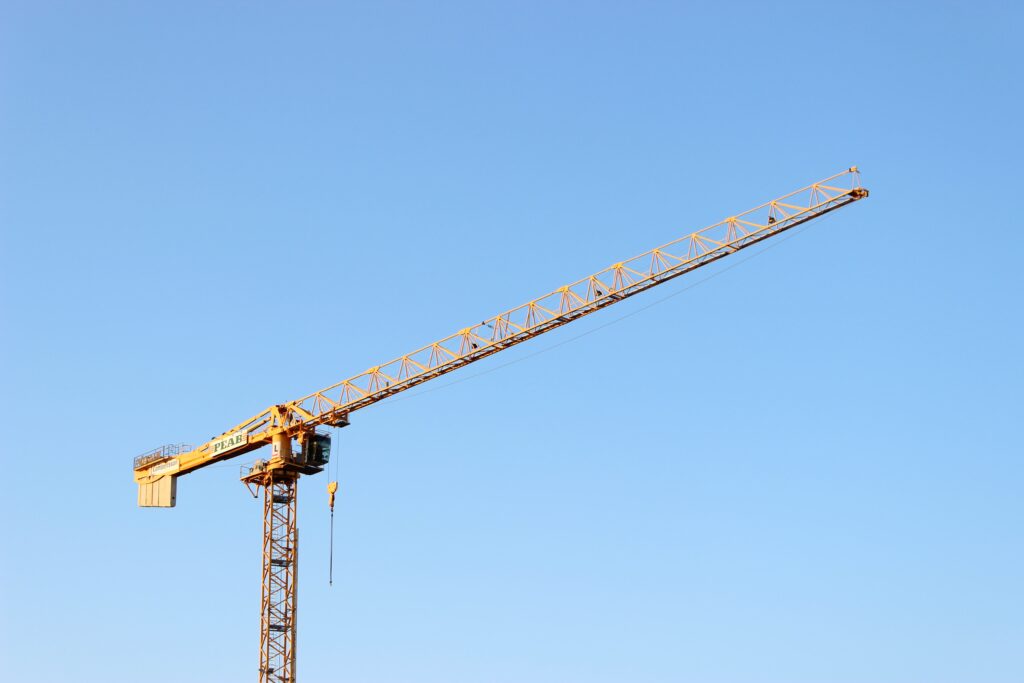 Cranes
Cranes have wire ropes, pulley wheels, and a hoist, that are used to lift and move materials and supplies during construction. They are also useful for demolishing buildings and other structures. In construction, the two basic types of cranes are mobile and fixed. Mobile cranes are a cable-controlled crane mounted on crawlers or rubber-tired carriers or a hydraulic-powered crane with a telescoping boom mounted on it. A fixed cranes exchanges the mobility for its ability to lift bigger loads and reach greater heights due to the bigger stability. Tower cranes, used in high-rise building construction, are fixed crane mounted on top of a steel tower.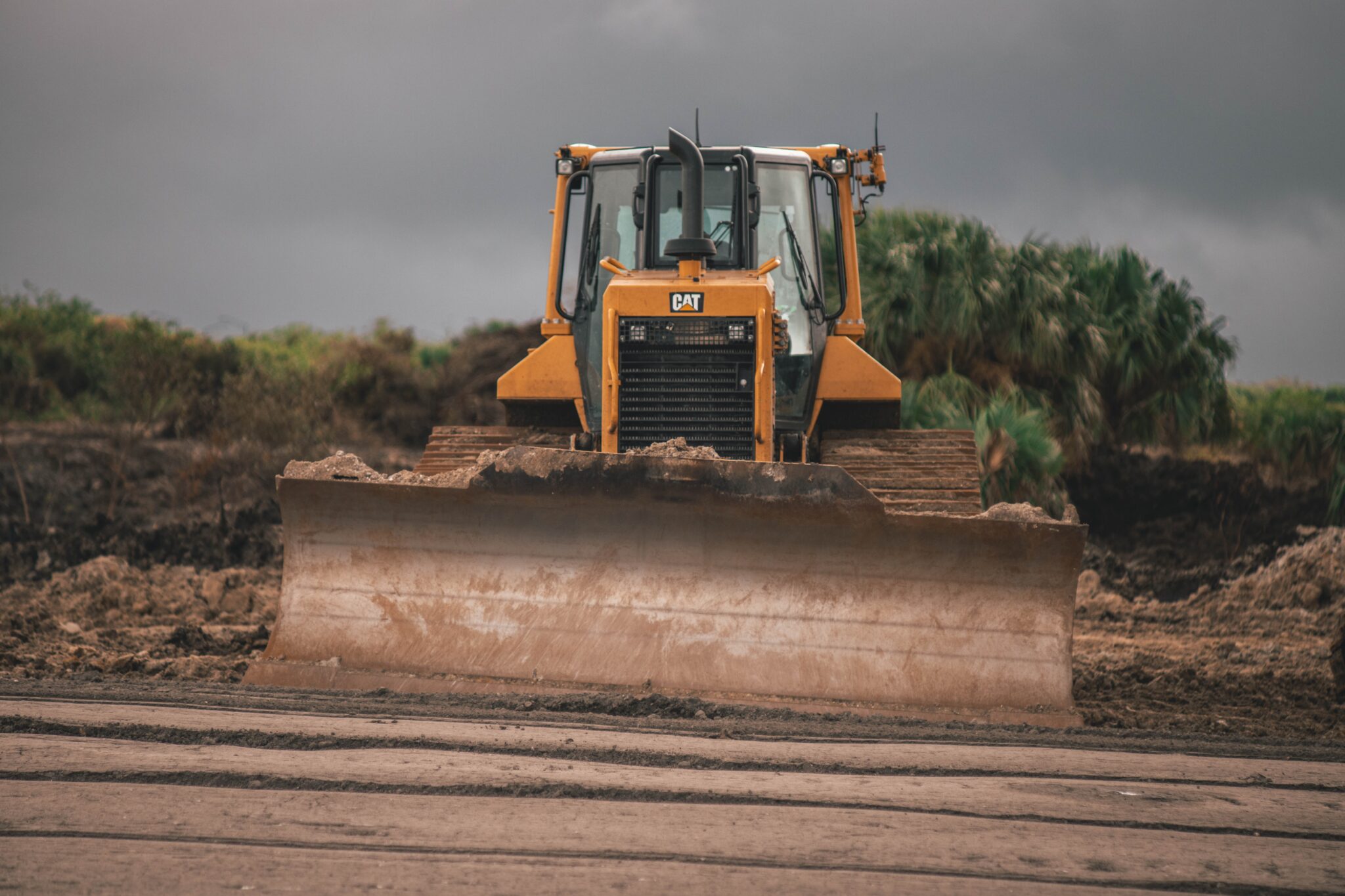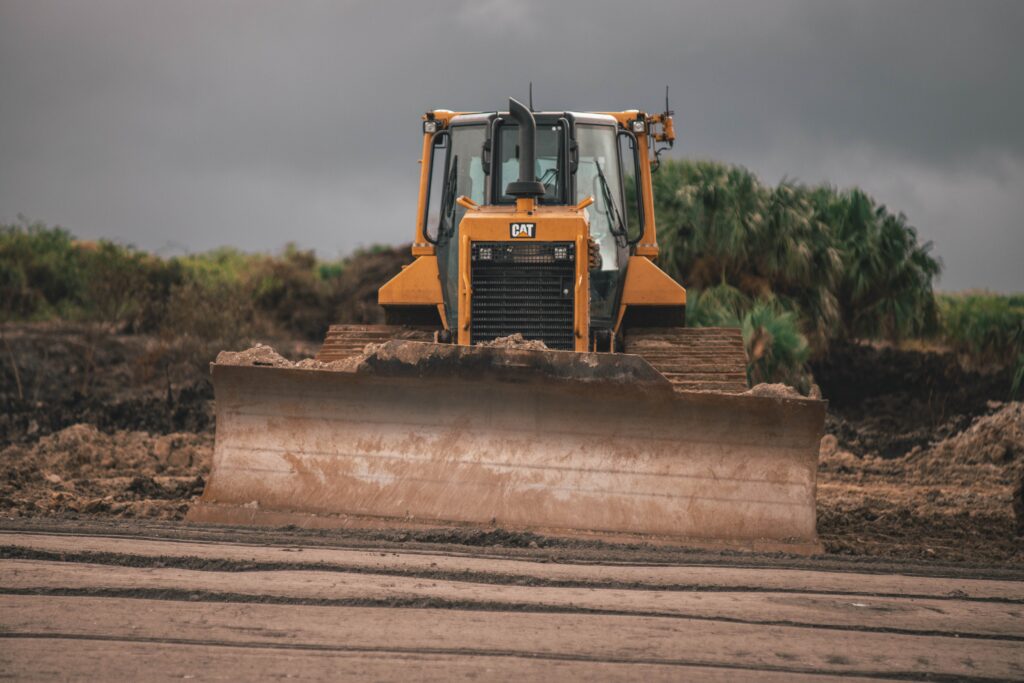 Bulldozers
The term bulldozer refers to the front-mounted dozer plate attached to a separate tractor. Bulldozers loosen hard soils and shift dirt. They work on tough terrain and are used a lot on construction sites and new builds. Bulldozers can be wheel-based or track-based. For muddy or soft ground, track-based bulldozers are key. This is because the tracks distribute the hauling equipments weight over a larger area, reducing the risk of sinking or tipping over.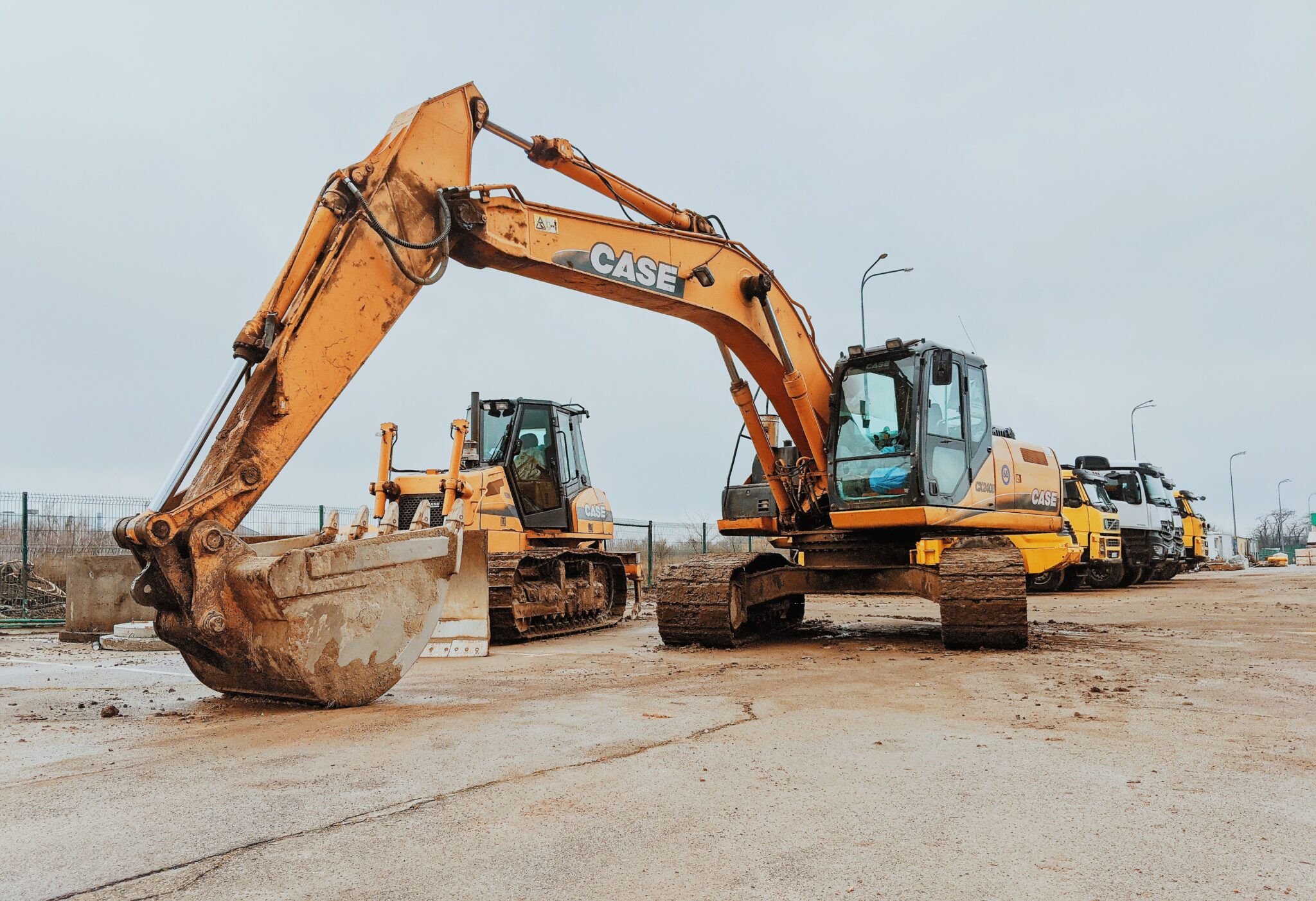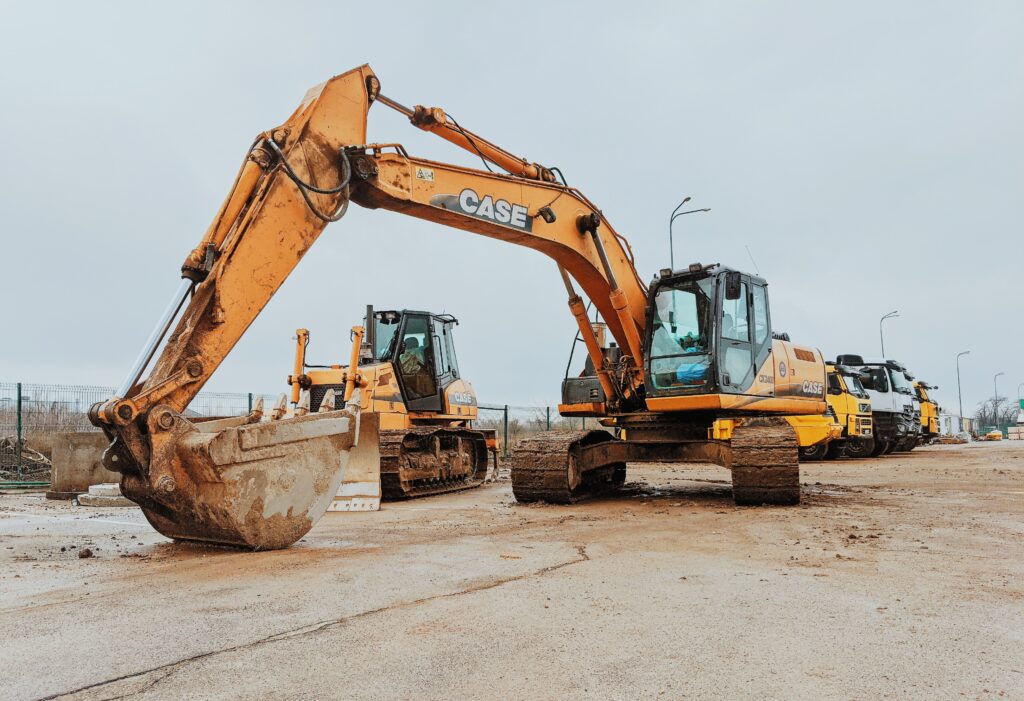 Hauling Excavators
Excavators are heavy construction equipment consisting of a boom, extension arm, bucket and cab on a rotating platform known as the "house". The house sits atop an undercarriage with tracks or wheels. Excavators dig holes, demolish buildings, and lift and load heavy supplies among others. Other purposes include:
Brush cutting with hydraulic saw and mower attachments
Forestry work
Forestry mulching
General grading/landscaping
Mining
River dredging
Driving piles
Drilling shafts for footings and rock blasting
Snow removal with snowplow and snow blower attachments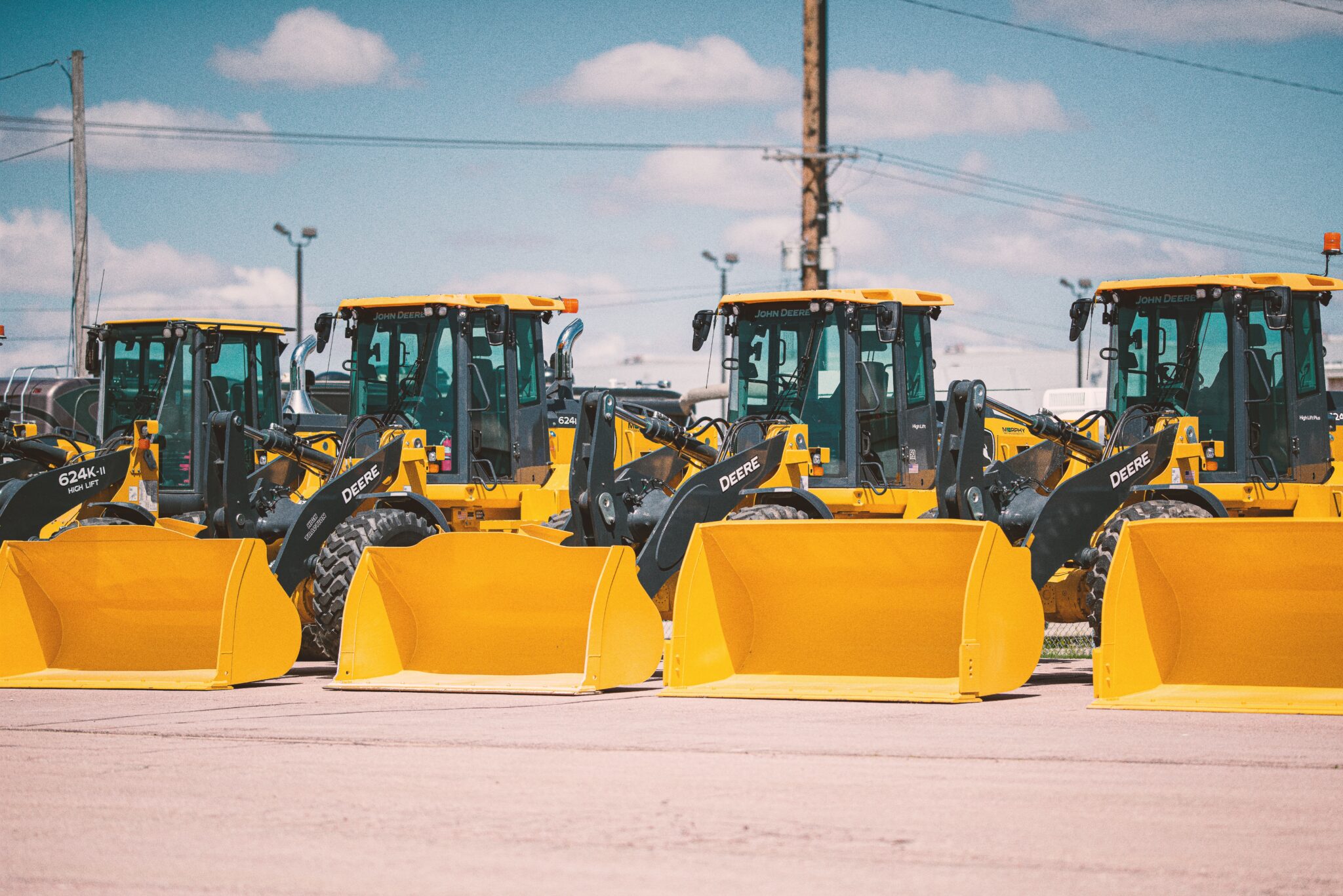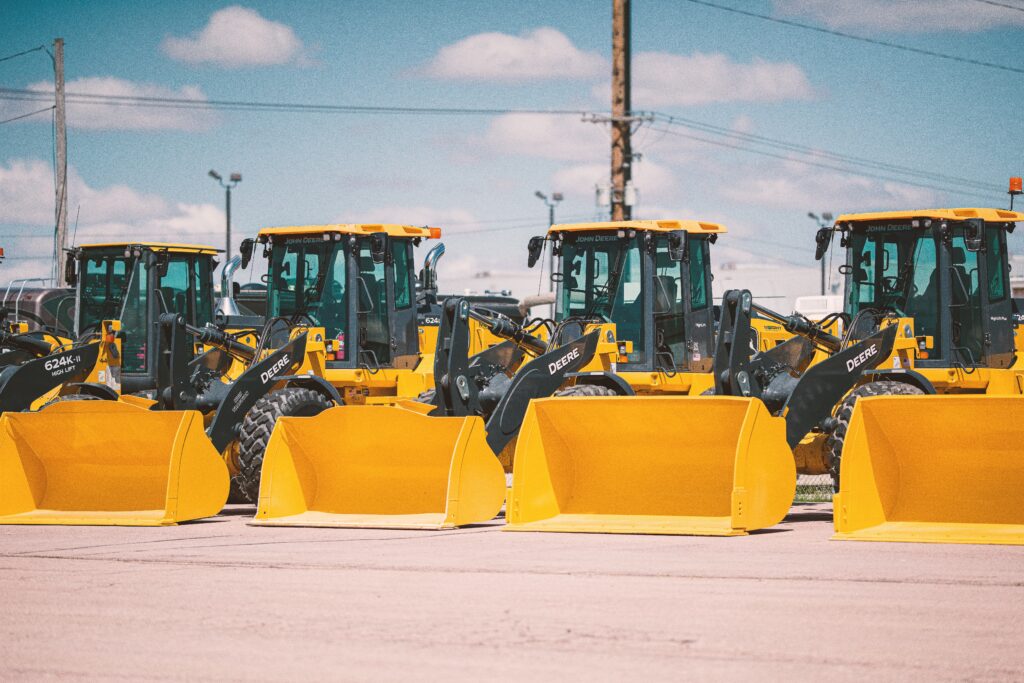 Loaders
Loaders are hauling equipment machines used in construction to move and load materials. They load loose materials, such as sand, dirt, or gravel, and take them to another machine, such as a dump truck or conveyor belt. Oftentimes, loaders are at a higher elevation than the location of the materials. Loaders can be used to transport other machinery as well. Similar to other hauling equipment, loaders can be either track-based or wheel-based. The type used is based on the terrain the team is working on.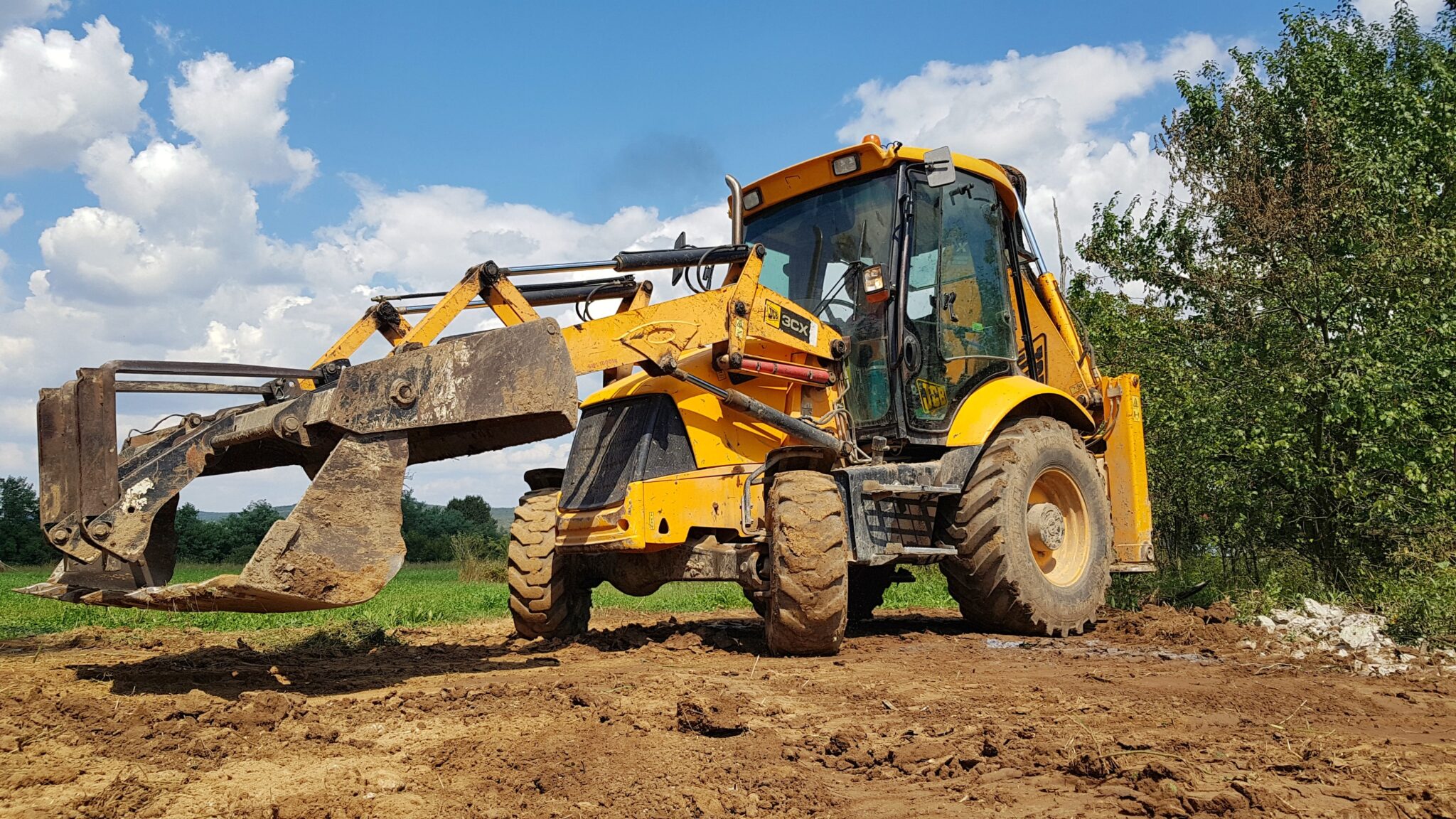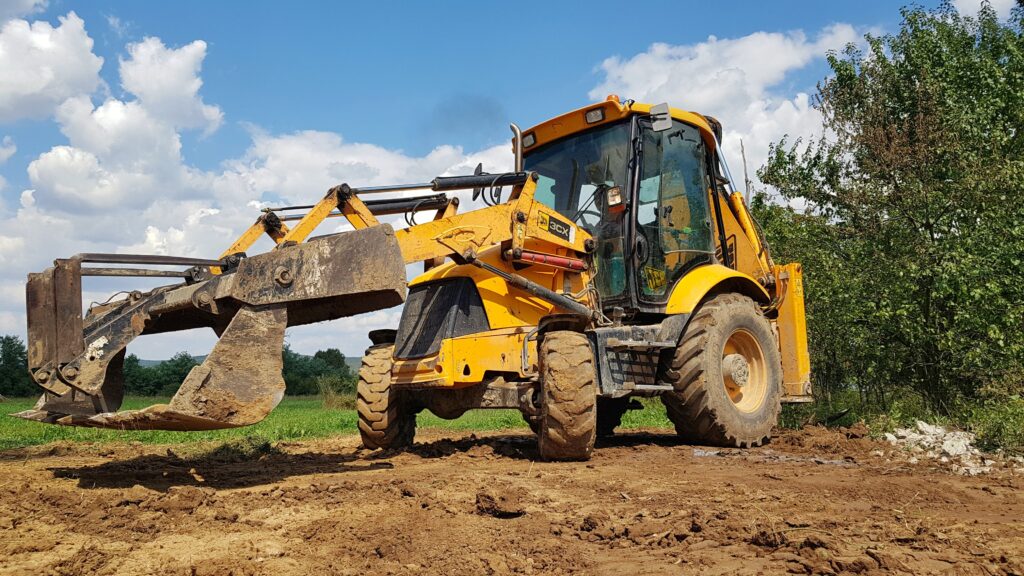 Tractors
Tractors are designed to deliver a high tractive effort at slow speeds, for the purpose of hauling a trailer or machinery. Majority of the time they are used in agriculture, mining or construction. The great advantage of tractors is the interchangeable parts that can be used. Available parts include quick hitches, backhoes, buckets, blades, etc. Similar to bulldozers and loaders, tractors can be track-based or wheel-based.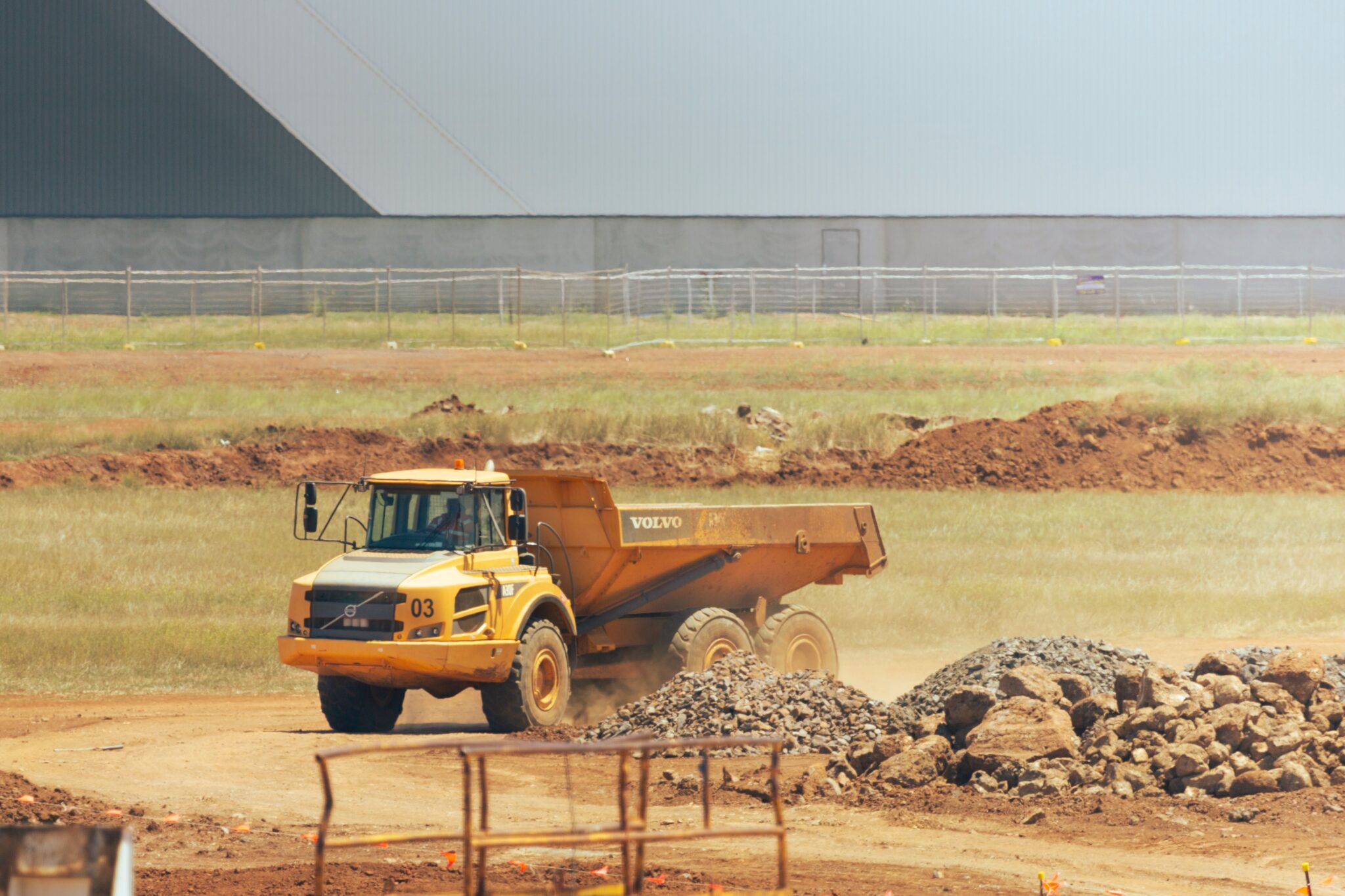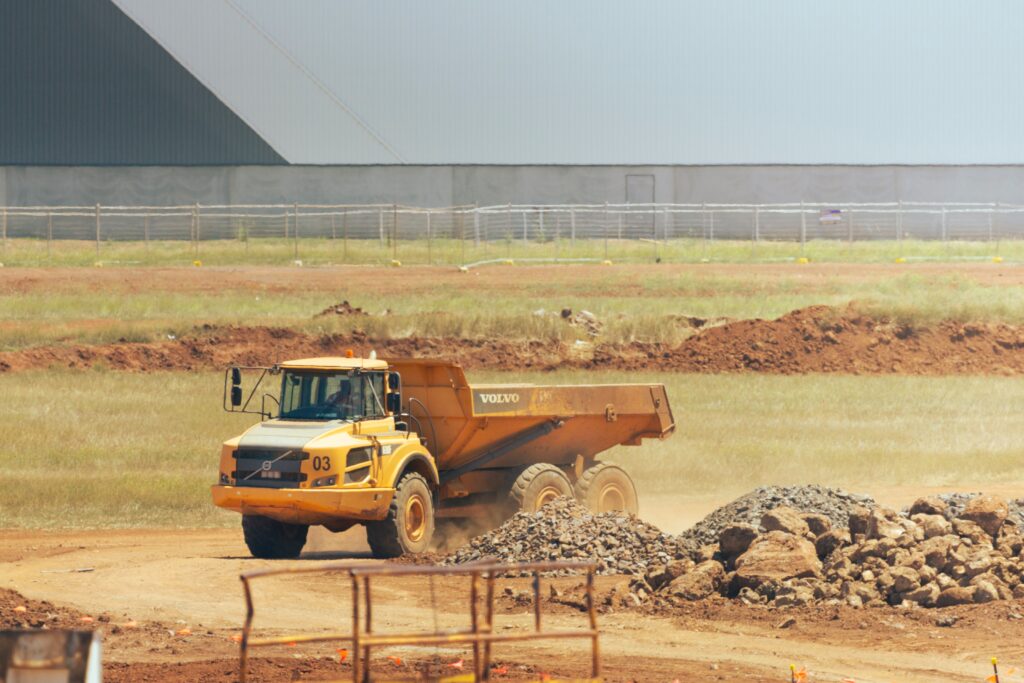 Dump/Hauling Trucks
Hauling trucks are a quicker way of transportation for materials when traveling on established roads. Their low hauling costs also allow for flexibility when determining the total hauling capacity or in the event of a change in destination/route. To get more specific, there are two main kinds of trucks. Dump trucks move dirt, soil, clay and other materials around or off a site completely. Hauling trucks, like the ones used by Doug Yates Towing transport equipment to and from job sites.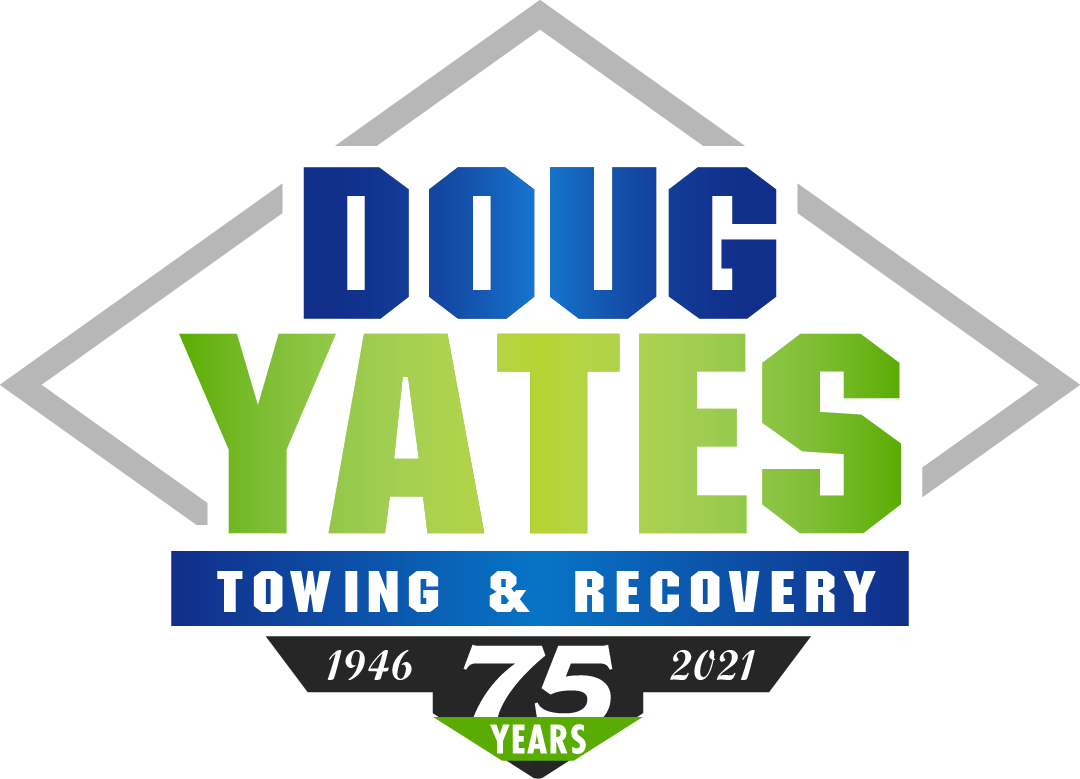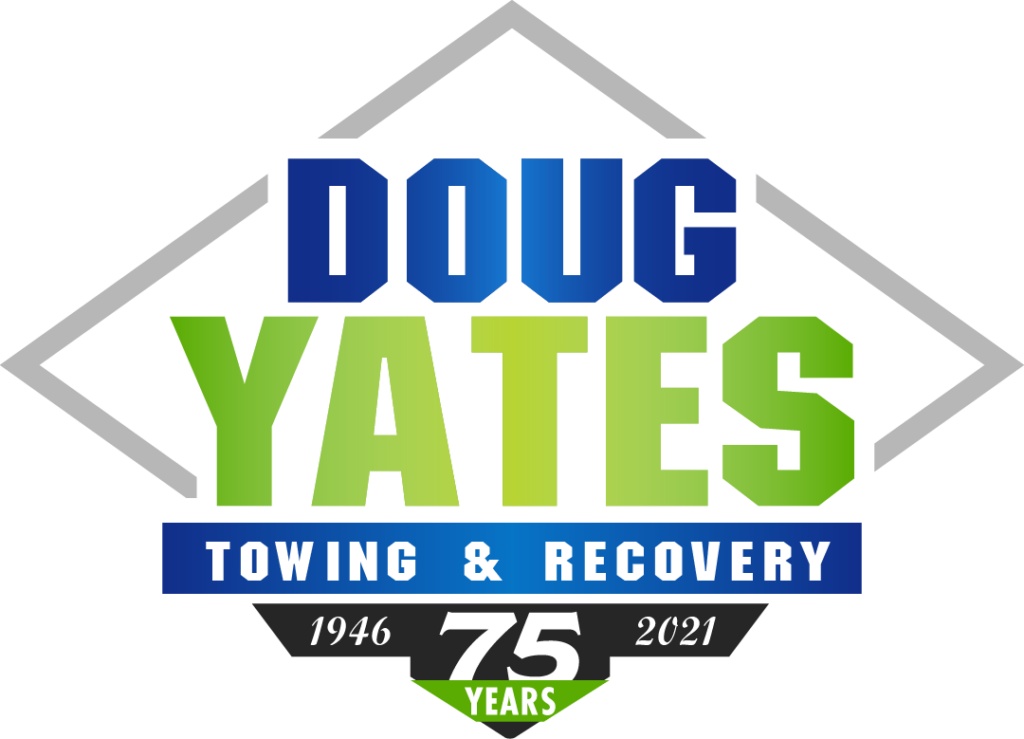 Need Equipment Hauling?
The "Heavy Haul Division" of Doug Yates Towing & Recovery is the leader in the Chattanooga area for transporting heavy and light off road construction equipment. We specialize in the transportation needs for rental and construction companies. Everything from a 6,000 pound scissor lift to 100,000 pound oversize loads. With a fleet our size we are known for our quick response times, with little or no heads up we are at your service 24 hrs a day. With our annual permits on hand for Tennessee, Georgia and Alabama there is no need to wait for permits when you use Doug Yates Towing. All other states, we turn most permits within 24 hours.Call us today for service!