A professional towing company like Doug Yates Towing & Recovery can assist motorists when their car breaks down on the road or gets into an accident. Additionally, there are certain cases in which a bigger tow truck will be required. Tow trucks that are light to medium weight are not able to handle certain heavy towing situations. In heavy situations, tow trucks with large rotators are required. With that being said, there are a number of other circumstances where a rotator can be very helpful to the towing company. Here, Doug Yates Towing & Recovery discusses a few main reasons why the towing professionals would use a rotator.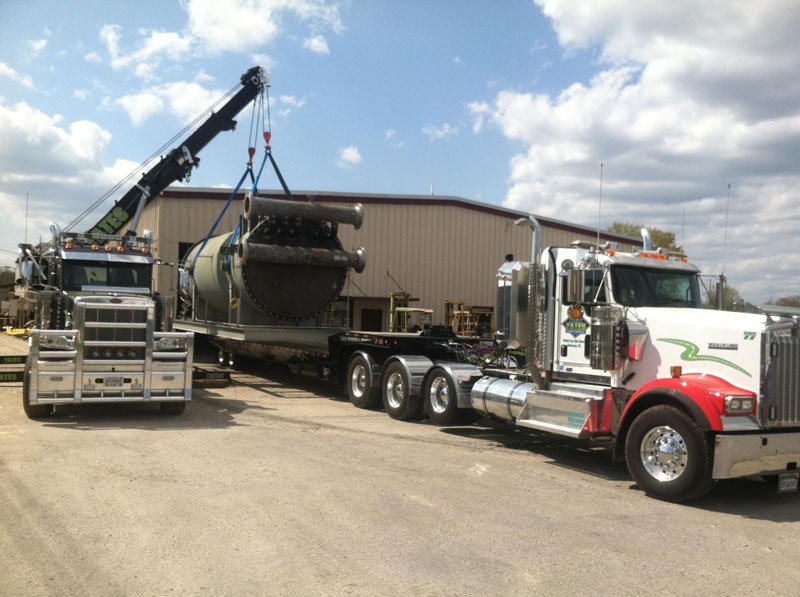 Towing from a ditch or embankment
Weather and distracted driving are a few of the reasons people get into accidents. These conditions make it harder for drivers to stay on the highway or interstate. Unfortunately, drivers sometimes find themselves off the road and in a ditch or embankment. When a vehicle ends up off the road or behind a guard rail, towing can be difficult if not impossible.
This is when a rotator comes in handy. A tow truck is usually used to take vehicles out of places they can't get out of on their own, such as ditches. Unlike other tow trucks, rotators rotate 360 degrees and can extend an arm to a height of about 30 feet. Therefore, they are better suited to handle difficult roadside situations than most other tow trucks.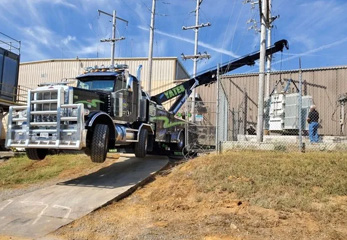 Towing heavy equipment
Rotators are some of the most prominent and heaviest tow trucks in the industry today. They are many varieties and Doug Yates has quite a few in our fleet. The 360-degree pivoting arm is used similar to that of a crane. In most instances, rotators are used in accidents involving large trucks and tractor-trailers since they can handle the heavy load. Tow trucks with this kind of power can lift up to 70 tons in most cases. This is why these types of trucks are frequently used for towing heavy loads.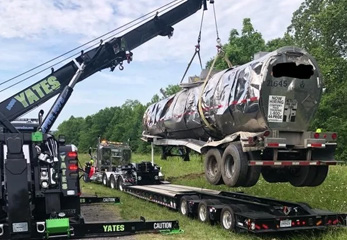 Recovery from Interstates
It is common for an accident to occur on interstates or highways. In certain situations, tow trucks may need to shut down traffic lanes to do their jobs efficiently. Rotators are highly beneficial in such situations because they take up less space and can allow for traffic to move freely. Rotators can be rotated to fit the requirements of various jobs because their boom can be adjusted and turned. Furthermore, rotators are able to work parallel to a wreck, meaning more lanes will remain open, thus reducing traffic congestion.
Need A Rotator?
Doug Yates Towing and Recovery is located in the city limits of Chattanooga, one of Tennessee's most vibrant business communities. Since 1946 it has been the company's mission to conduct business with integrity and professionalism in all phases of day-to-day services. We offer 24/7 towing and recovery services for all motorists and vehicle types. Our team of tow truck technicians will help get your vehicle wherever it needs to be safely and securely. You can count on us for all your towing & recovery needs. Give us a call today!