Whether due to a mechanical breakdown or an unfortunate accident, having access to a reliable towing company becomes vital in times of need. When you're stuck on the side of the road due to a mechanical malfunction or accident, having someone you can depend on immediately comes to your aid is of utmost importance – the more options available it may seem difficult finding one suitable to you but don't panic this essential guide provides invaluable insights on selecting a dependable "tow truck near me" in Chattanooga.
What TO Look For In A Towing Company
Reputation Is Key
When selecting a towing company, reputation should be among your primary considerations. Look for one with an established history of providing reliable and professional service; online reviews from previous customers can also provide helpful insight into their reputation – look for a company with consistently positive feedback among its clientele.
Time Is of the Essence
When you need a towing service near you, time is of the utmost importance. A reliable towing company should prioritize a swift response time as emergencies can arise at any hour of day or night. Prompt arrival at your location will not only reduce stress levels but will also minimize further vehicle damage.
Reputable Towing Services should Provide Comprehensive Solutions
A reliable towing company should offer services that meet various client needs, not only towing. Although your immediate requirement may be for towing services alone, selecting one offering roadside assistance, lockout solutions, and jump starts could save time and energy searching for multiple service providers for different automotive emergencies.
Licensing and Insurance
They must possess the appropriate licensure and insurance before selecting a towing company to transport your vehicle. A valid license demonstrates compliance with laws and industry standards; proper coverage protects against damage during towing operations; proof must also be presented before finalizing your decision. Request proof before making your choice!
Pricing
Before selecting a towing company, you must gain an in-depth knowledge of their pricing structure. Reputable firms will offer transparent prices, including any potential additional charges which may apply. Inquire for an estimate up front and check that no hidden costs or extra expenses are attached. Researching different providers can also ensure fair value is being received for services rendered.
Professionalism and Expertise
A reliable towing company should display professionalism when dealing with customers, from initial phone calls through service completion. Polite staff who communicate clearly can give customers confidence that they can handle their towing needs efficiently.
Accidents and breakdowns can strike at any time, so towing companies must be readily accessible and available when an incident does arise. Look for multiple contact channels – phone, email, and online booking are ideal – that allow easy communication. Furthermore, consider which towing services provide services on weekends and holidays to avoid emergencies that don't follow a set schedule.
Recommendations from Trusted Sources
Consulting personal recommendations from trustworthy sources, such as friends, family, or local mechanics, can be extremely helpful in selecting a dependable towing service provider. These individuals know firsthand about different companies' quality of service provision; personal recommendations help you make an informed decision based on others' experiences.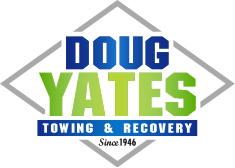 Call Us Today!
Selecting a reliable towing company in Chattanooga shouldn't be difficult, provided you consider factors such as reputation, response time, range of services offered, licensing transparency pricing, and professionalism accessibility recommendations before selecting. A reliable towing company provides peace of mind during unexpected automotive emergencies while being there when needed to help.