If you are ever caught in the unfortunate situation where your car needs to be towed, it's important that you know when and where to use a flatbed towing service vs. a traditional tow.
The Flatbed Towing Service Truck
A flatbed tow truck is a type of tow truck that is designed with a level, flat bed on the back. Most traditional towing trucks require most vehicles to be hooked up and towed behind the truck. Flatbed trucks use their long flat platform mounted to the back of the truck to carry vehicles instead of the traditional pull-and-tow ramps.
This can be very beneficial for towing and transporting vehicles that are too low to the ground and cannot be towed the traditional way. Flatbeds are ideal for a variety of towing services because they are equipped with ramps, winches, and a stable platform design making it easier to load and unload vehicles.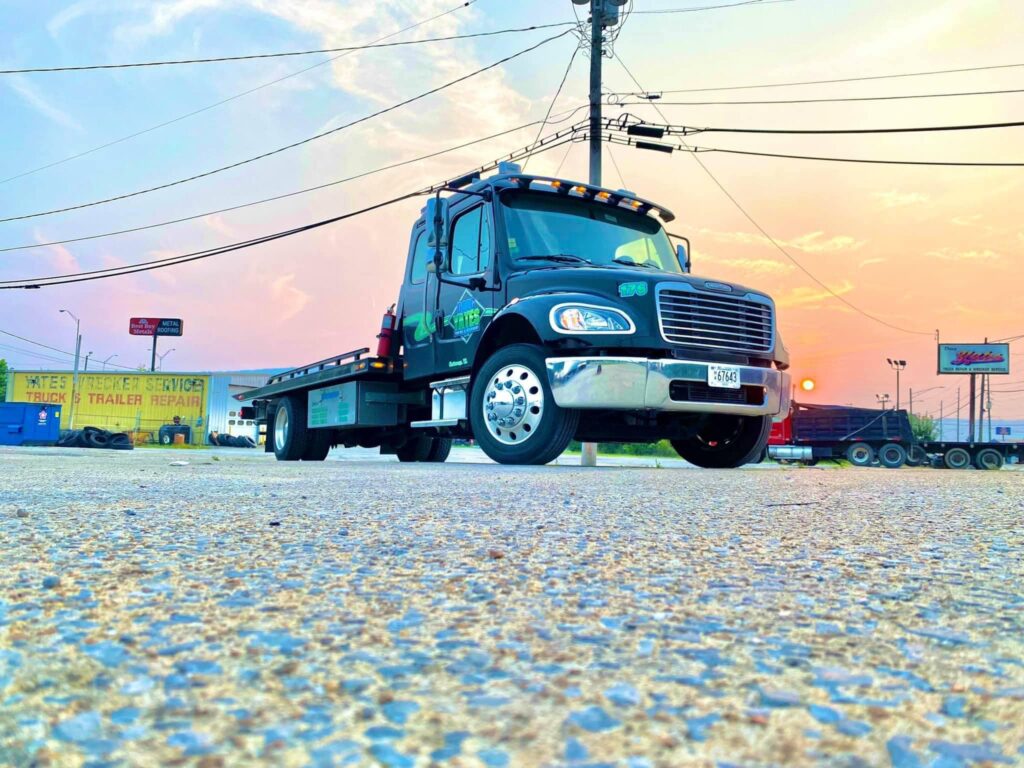 What is a Flatbed Towing Service Used for?
Large or Low Riding Vehicles – The first thing you should do when you call a tow truck is mention if your vehicle is heavier or lower than an average vehicle. Tow trucks are dispatched by factors like these due to weight restrictions. For example, dollies have a lower weight restriction and cannot tow bigger vehicles (trucks/ SUVs) like a flatbed could. Plus, vehicles that ride lower should not be pulled in typical tow truck fashion because they risk being scraped up against the ground. Usually bumpers, exhaust pipes and other parts of the vehicle body may be damaged when being pulled. That's why a flatbed is the best choice for vehicles like this.
Long Distance Tow – When you tow any car for a long period of time there is more opportunity for damage. Flatbed towing is one the most recommended types of towing services for extended travel. When you have a vehicle towed, it is constantly moving back and forth over potholes, road bumps, and the general environment. These vehicles often have to be checked and adjusted, especially on extensive trips. The level security of the flatbed keeps all vehicles secure and stationary so you don't have to worry about any environmental factors toppling the truck.
Specialty Vehicles – If you have a specialty car that needs transportation a flatbed towing truck is the best option you have. As we've discussed, the flatbed has many purposes including stability and level base. For vintage vehicles or specialty ones that are lower to the ground, the easy tilt and load feature reduces the amount of damage when it's being transported. Car collectors all over the world will even call a flatbed for simple transportation because they know their car is better protected.
Accident Transport – Vehicles that are involved in an accident may have extensive damage that hinder it from being driven or dragged behind a dolly truck. Damage this bad would mean that the vehicle can no longer turn its wheels, or they have become misaligned. Attempting to hook a vehicle like this up would further damage the wheels, all-wheel transmission or even the road. A flatbed would be your best choice for a totaled vehicle that took widespread damage.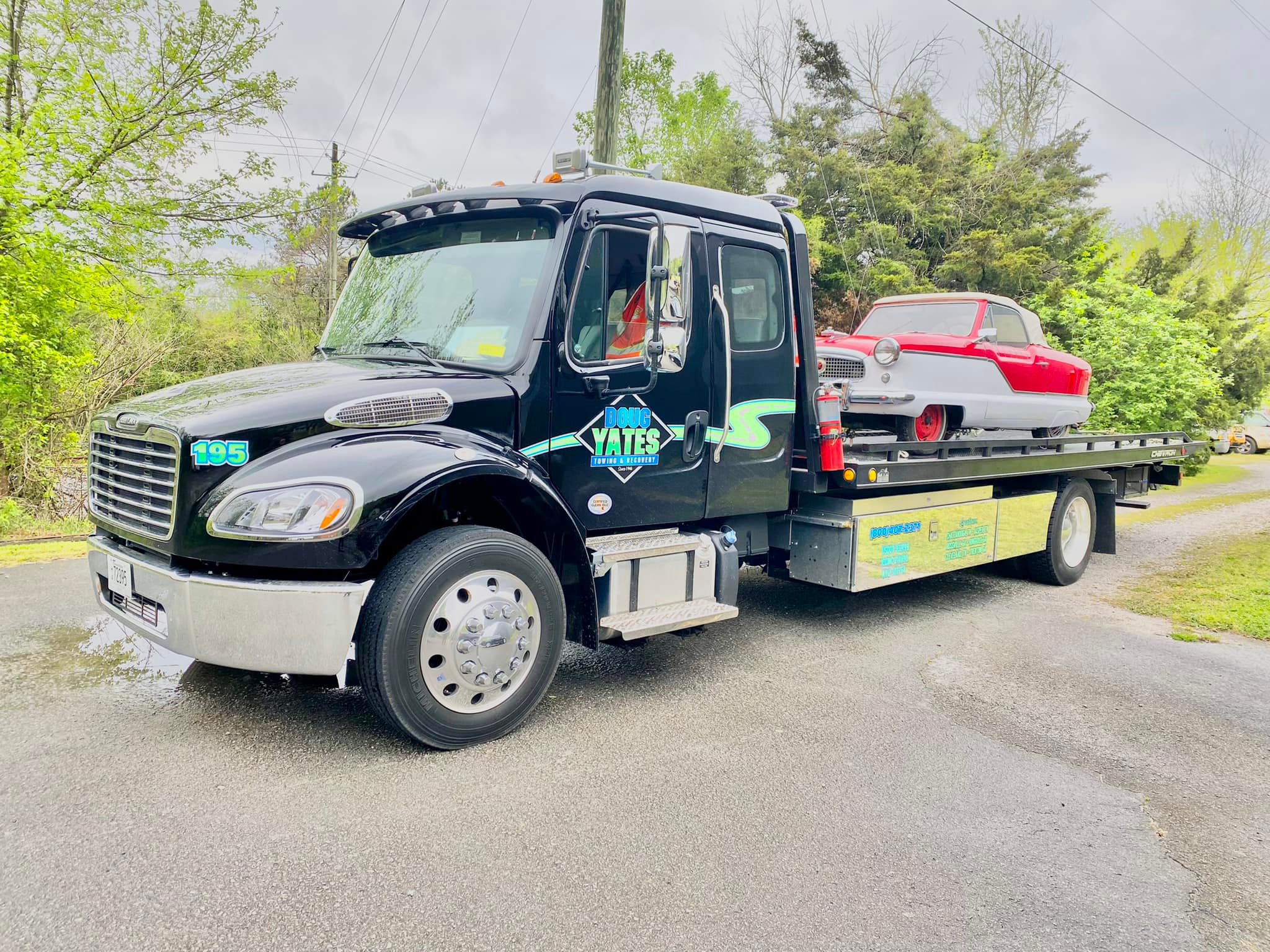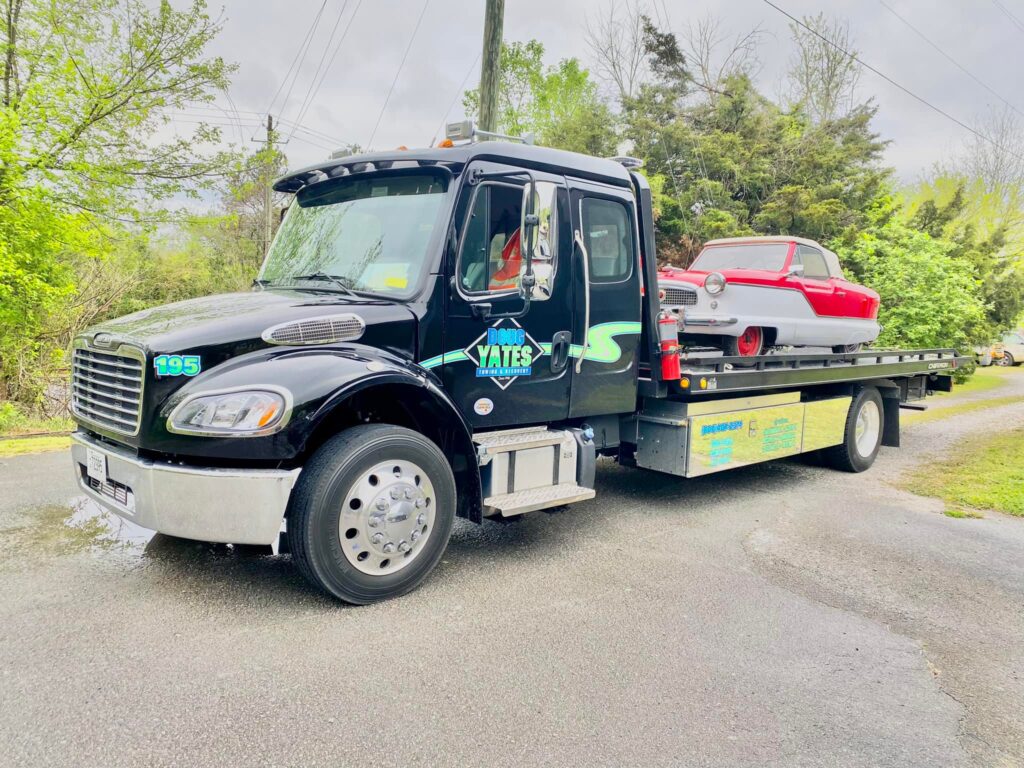 More Reasons to Use a FLatbed Tow Truck
Safer For Road Travel: there is less chance of the vehicle on the top becoming dislodged/falling off because it is secure to a level flatbed.
Best Tow for All-Wheel Transmission: when a vehicle is transported on a flatbed, it isn't being pulled so there is no risk if transmission damage.
Easy to Use: Tow truck operators find flatbeds easier to use because all they have to do is drive the car onto the back of the flatbed.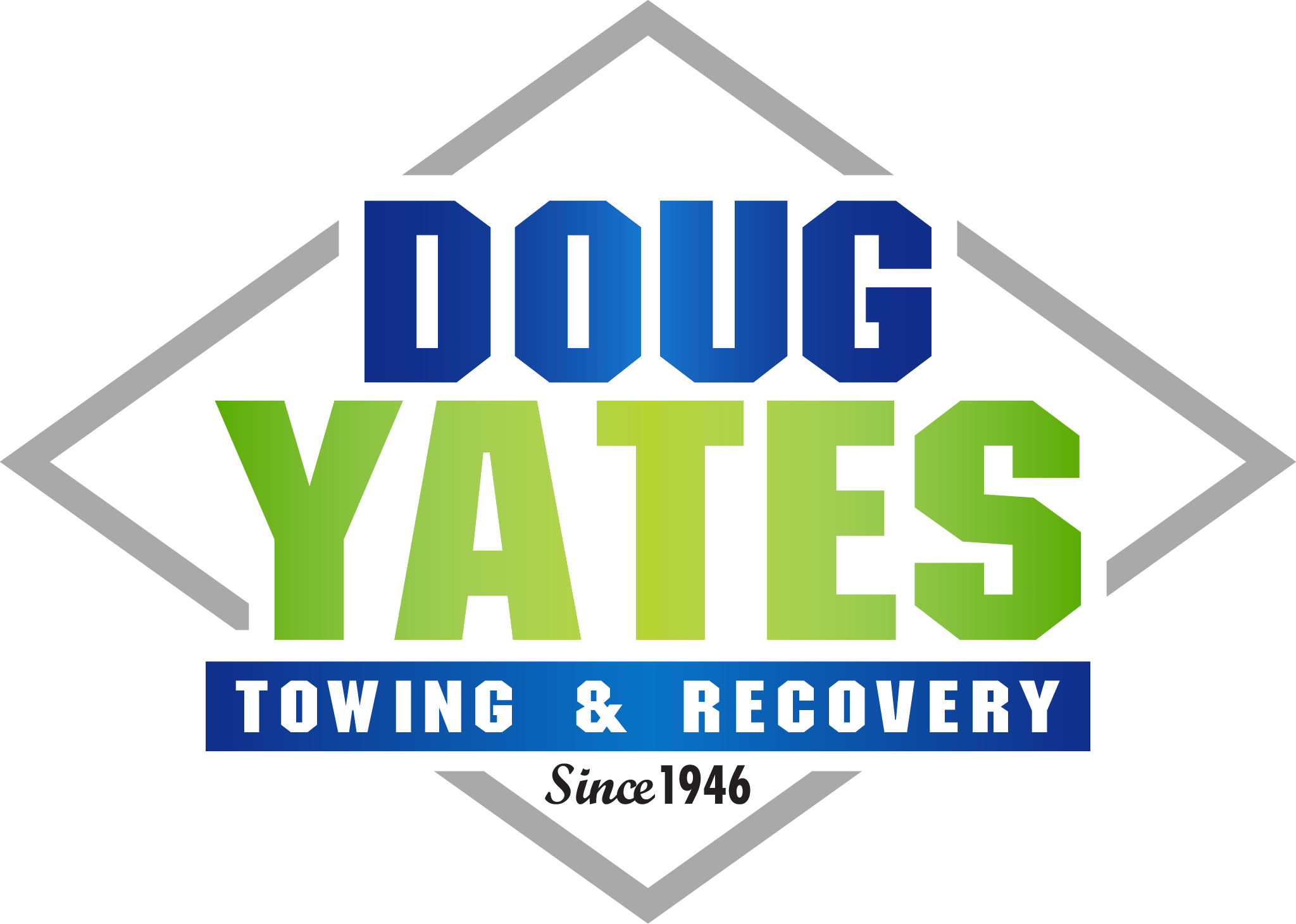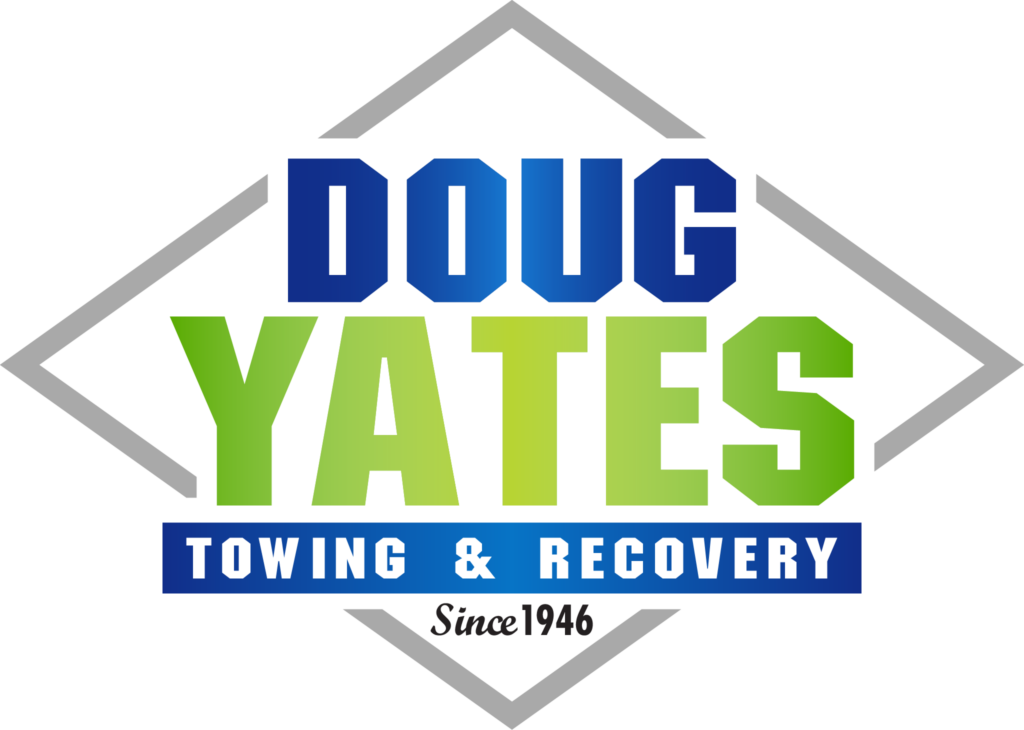 NEED A FLATBED TOWING SERVICE? CALL US TODAY!
At Doug Yates Towing & Recovery, we take great pride in investing in cutting-edge equipment to offer our customers top-quality service. Our fleet of tow trucks is kept well maintained and equipped with cutting-edge technology for safe and efficient towing of vehicles of any kind – flatbeds to heavy-duty tow trucks are always at our fingertips to handle the task at hand.
Customer satisfaction is always our number one goal. We take great pride in our work and aim to offer customers exceptional services from start to finish – from calling us right up until your vehicle is safely transported back home, we are dedicated to creating a stress-free and hassle-free experience from start to finish. We stand behind our work with a satisfaction guarantee for all our services!