Tow trucks play an invaluable role in the transportation industry by offering essential assistance when vehicles break down or are involved in accidents. These specialized vehicles are equipped to safely transport cars, trucks, motorcycles, and other vehicles between locations depending on size or situation – we at Doug Yates Towing & Recovery will explore different kinds of tow trucks here, along with their individual uses, to gain a full grasp of their capabilities.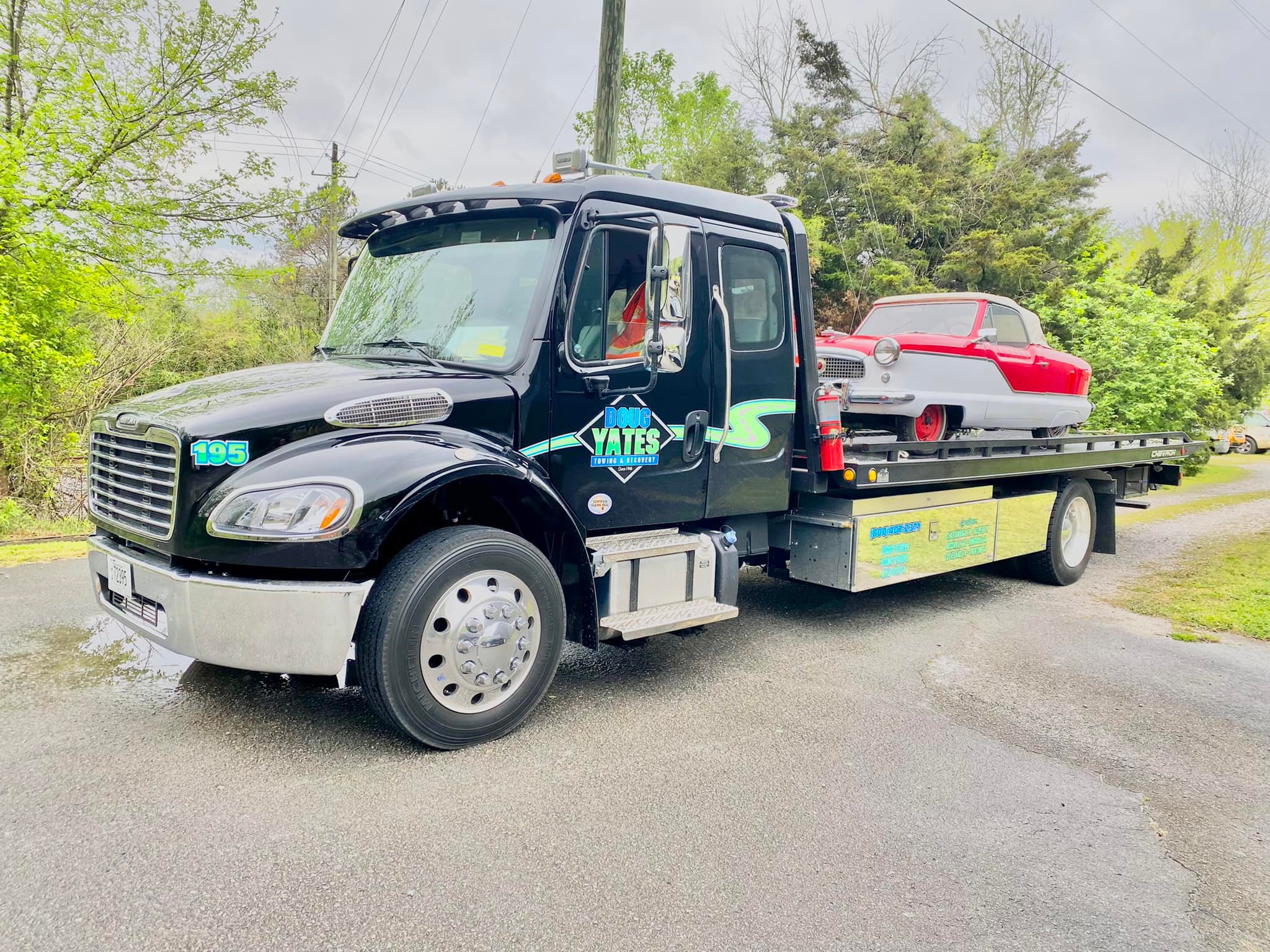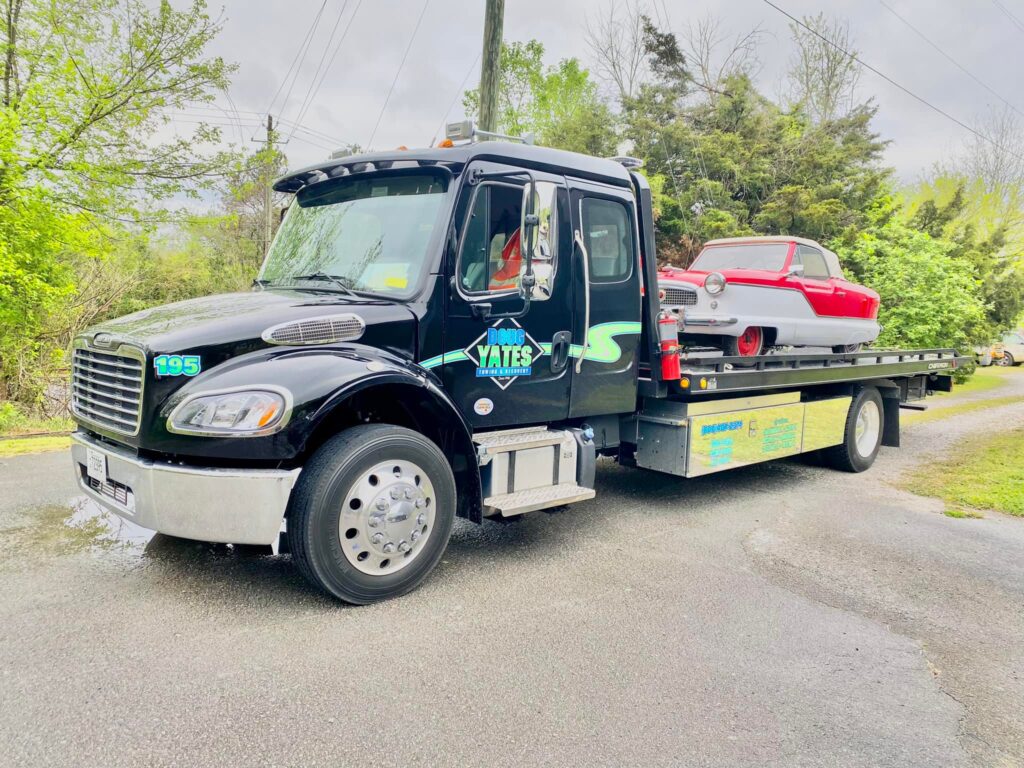 Types Of Tow Trucks
Flatbed Tow Trucks
Flatbed tow trucks are widely recognized for their versatility and are commonly employed by the towing industry. These vehicles feature a flat platform at the back that can be hydraulically inclined into an inclined ramp for loading and unloading vehicles – ideal for transporting damaged or inoperable cars that must be transported over long distances or need transport over short distances. Furthermore, flatbed trucks offer stable platforms which prevent further damage during transit.
Wheel Lift Tow Trucks
Towing services often use wheel lift tow trucks due to their efficient and swift operations. Wheel lift tow trucks are quick tow vehicles suited for lighter vehicles that can quickly be towed in parking lots, residential areas, or busy urban environments. Furthermore, wheel lift tow trucks offer a faster hookup process and more maneuverability when towing services need quick tow vehicles in tighter spaces.
Integrated Tow Trucks
Integrated tow trucks, commonly called heavy-duty wreckers, are purpose-built for handling larger and heavier vehicles. They are equipped with an industrial boom and winch system capable of lifting and towing large trucks, buses, and construction equipment. Furthermore, many Integrated tow trucks feature additional stabilizing outriggers to provide stability when recovering or towing large objects from accident scenes. Local towing companies rely heavily on integrated tow trucks when recovering overturned vehicles or heavy objects from accident scenes.
Hook and Chain Tow Trucks
Once popular in the industry, hook and chain tow trucks have fallen out of favor due to potential frame or body damage from towing operations; now, these tow trucks are typically only employed when more cost-cutting options are required or when heavily damaged vehicles need to be moved quickly.
Heavy Duty Rotator Tow Trucks
The ultimate in tow truck technology, heavy-duty rotator tow trucks are used for complex and demanding recovery operations. Their integrated rotating crane boom allows precise lifting, rotating, and positioning of heavy loads for precise recovery operations. Heavy-duty rotator tow trucks have proven invaluable when recovering overturned tractor-trailers, large construction equipment, or other challenging loads; their high lifting capacities and maneuverability make them indispensable in these challenging scenarios.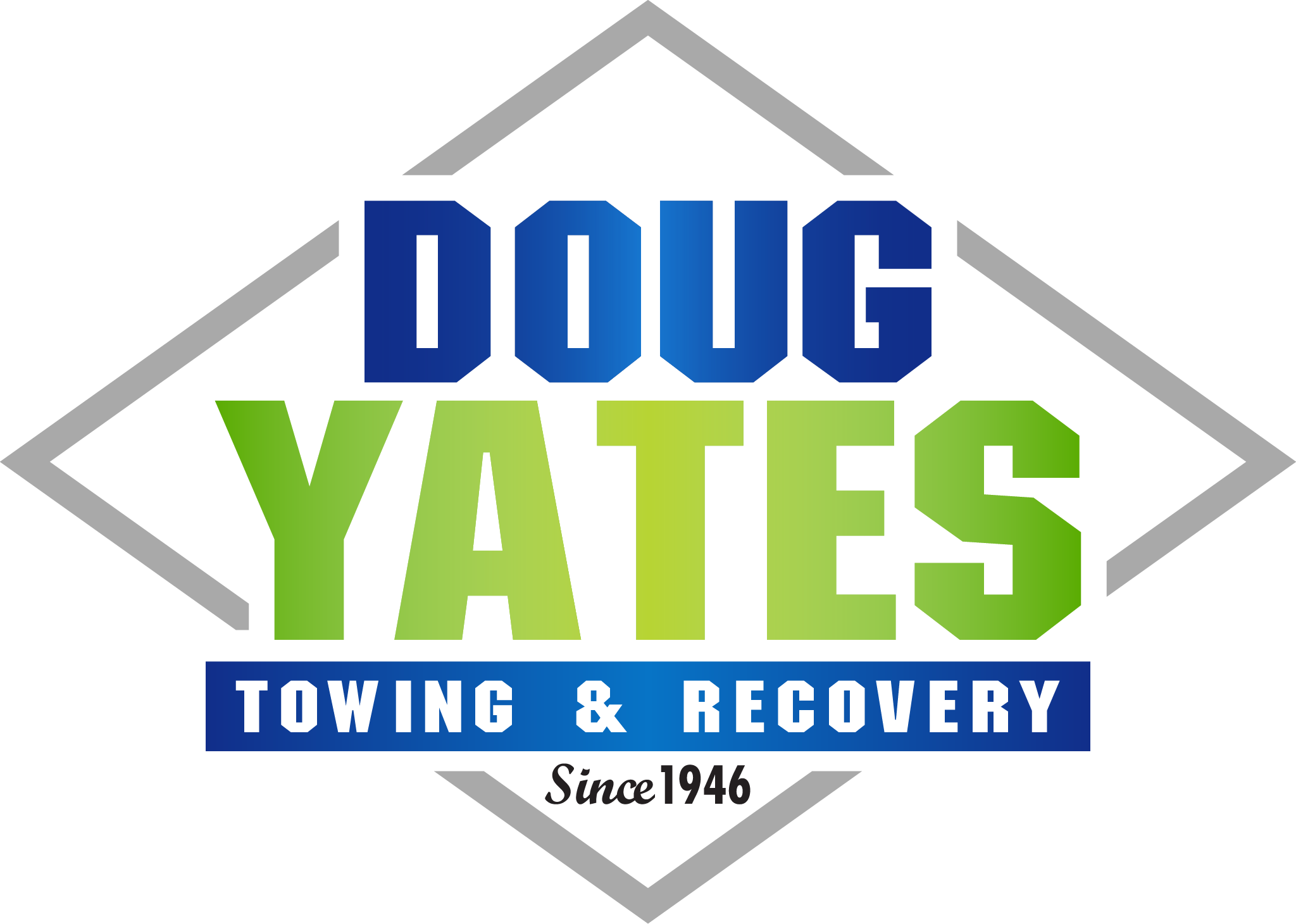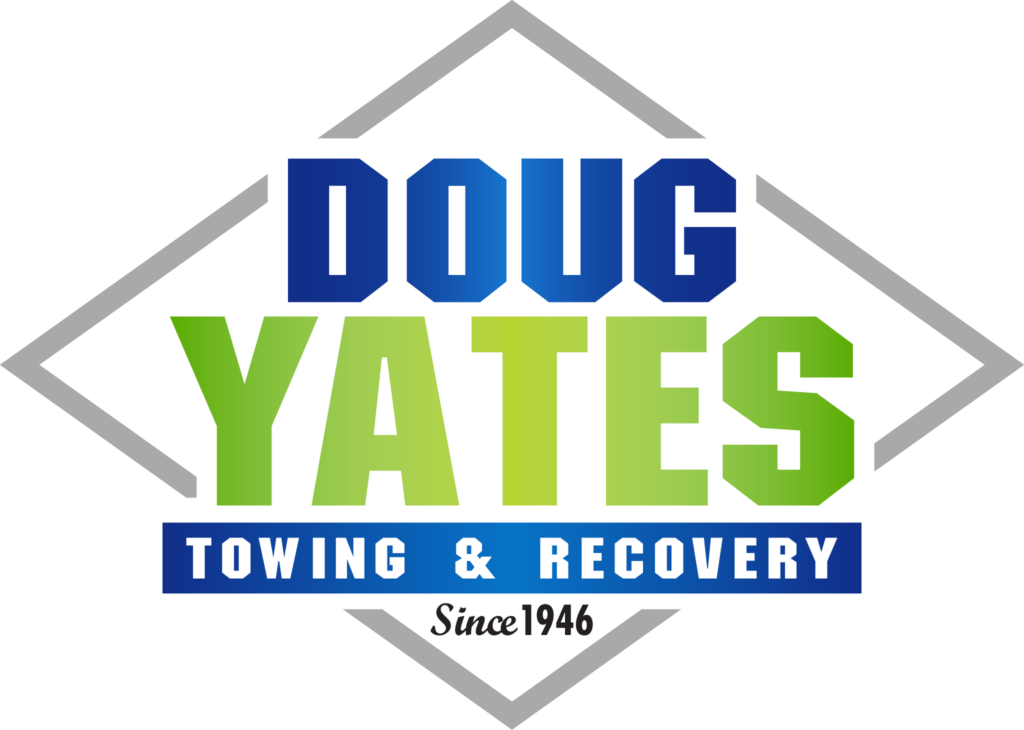 When seeking the services of a tow truck near me, you must consider what type of tow truck would best meet your needs. Understanding different types of tow trucks and their applications can help make an informed decision when approaching local towing companies. From flatbed tow trucks for long-distance transporting to wheel lift trucks for tight spaces to heavy-duty wreckers for large-scale recovery operations, knowing which one you should request can speed up the process while assuring safe vehicle transport.
Our Fleet
Recovery Rotators: Recovery rotator trucks represent cutting-edge technology in the world of tow trucks. At Doug Yates Towing & Recovery, we understand their significance when tackling even the most intricate and challenging recovery operations. Our heavy-duty rotator trucks have been specifically engineered to tackle such tasks efficiently; equipped with rotating crane booms for lifting, rotating, and positioning heavy loads with pinpoint control – from overturned tractor trailers to large construction equipment, our recovery rotator trucks excel even under difficult circumstances.
Heavy Haulers: Doug Yates Towing & Recovery offers the most advanced heavy haulers to transport large, heavy loads safely. These specially constructed vehicles are tailored to handle overweight shipments carefully. With robust construction and powerful engines, our heavy haulers can transport industrial machinery, construction equipment, and even structures of any size efficiently and safely.
Response Trucks and Rotators: At our fleet of response trucks and rotators, efficiency, and effectiveness are paramount in towing. Equipped with advanced tools and equipment for swift assistance when needed most, they are strategically positioned for rapid response times that ensure timely arrival at any roadside emergency site – whether that means breakdown, accident, or roadside assistance services are needed quickly. We also have an impressive lineup of rotator trucks to meet any challenge in recovery operations.
Response Trailers and Equipment: Our response trailers are equipped with state-of-the-art tools and gear, giving us all the resources we need to respond promptly to various situations. They feature winches, rigging gear, safety devices, and other equipment necessary for providing prompt assistance and professional help when they arrive on the scene.
Service Trucks: Our service truck fleet is outfitted with cutting-edge tools and equipment, enabling us to perform on-site services efficiently. These mobile workshops serve as mobile workshops, providing roadside assistance services with all the spare parts, diagnostic tools, and repair supplies required to address common roadside issues. Our skilled technicians use these service trucks to perform on-the-spot repairs, battery jump-starts, tire changes, fuel delivery services, and other immediate assistance to minimize inconvenience and get you back on the road as quickly as possible. These well-maintained and fully-equipped service vehicles guarantee professional and reliable assistance during unexpected breakdowns or emergencies, giving you peace of mind in times of trouble.
Emergency Spill Response Service TRucks
At Doug Yates Towing & Recovery, we take great pride in offering emergency spill response. Our highly-skilled professionals have the resources to respond swiftly and effectively when hazardous material spills occur. As part of our emergency spill response program, we can quickly mobilize specialized vehicles and equipment to contain, mitigate and clean up spills with minimal impact on environmental quality and public safety. Our spill response team undergoes intensive training to safely handle various hazardous materials while adhering to all applicable safety protocols and regulations.
With our cutting-edge equipment – which includes spill containment booms, absorbents, and cleaning agents – we can effectively manage spills of various sizes. At Doug Yates Towing & Recovery, we recognize the urgency and potential risks associated with hazardous material spills, so our emergency spill response service offers fast and effective solutions that protect both people and the environment.
Roadside Assistance Trucks
At our professional roadside assistance service we pride ourselves on our specialized roadside assistance service to cater to the needs of drivers encountering unexpected vehicle issues. Our dedicated team of experts is ready to offer prompt and reliable assistance that ensures drivers can return to the road with minimal interruption. As part of our comprehensive roadside assistance program, we provide tire changes, jump-starts, fuel delivery, lockout assistance, and more.
Our highly trained technicians arrive at your location with the tools and knowledge required to identify and resolve common roadside issues quickly. Doug Yates Towing & Recovery understands the difficulty and inconvenience of being stranded on the roadside, so our team strives to deliver exceptional customer service and efficient solutions. From flat tires and dead batteries to any other roadside emergencies, count on Doug Yates for professional and dependable roadside assistance you can count on.
Call Us Today!
Doug Yates Towing & Recovery can meet all your towing service needs efficiently and professionally. Our team of highly-skilled professionals is equipped with a fleet of diverse tow trucks that can respond quickly and safely in any emergency. No matter your towing need – long-distance transportation, local towing in tight spaces, or complex recoveries – we have the necessary tools and expertise to get it done quickly and effectively. At Doug Yates Towing, customer satisfaction and prompt and reliable service are paramount. So if you require towing assistance for whatever reason, reach out to our local towing company – Doug Yates – for reliable assistance that gives you peace of mind.