When it comes to roadside assistance service there's more than just helping change a flat tire or bringing you gas. Doug Yates Towing & Recovery has four fully equipped service trucks with the latest technology in computer diagnostics available. If you are looking for reliable road service, with complete diagnostic capability for medium and heavy duty trucks, you have came to the right place. Here are several of the different forms of roadside assistance service.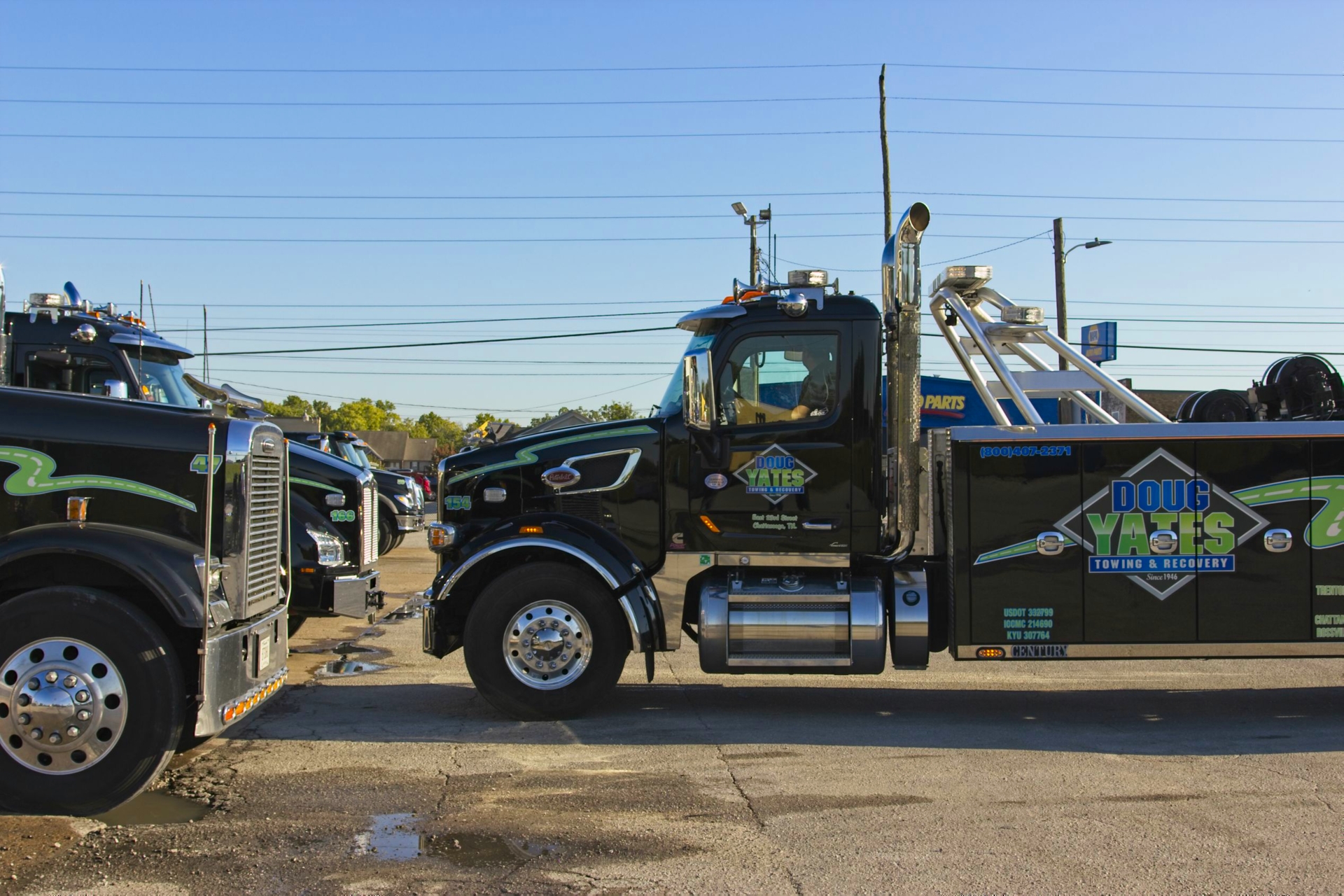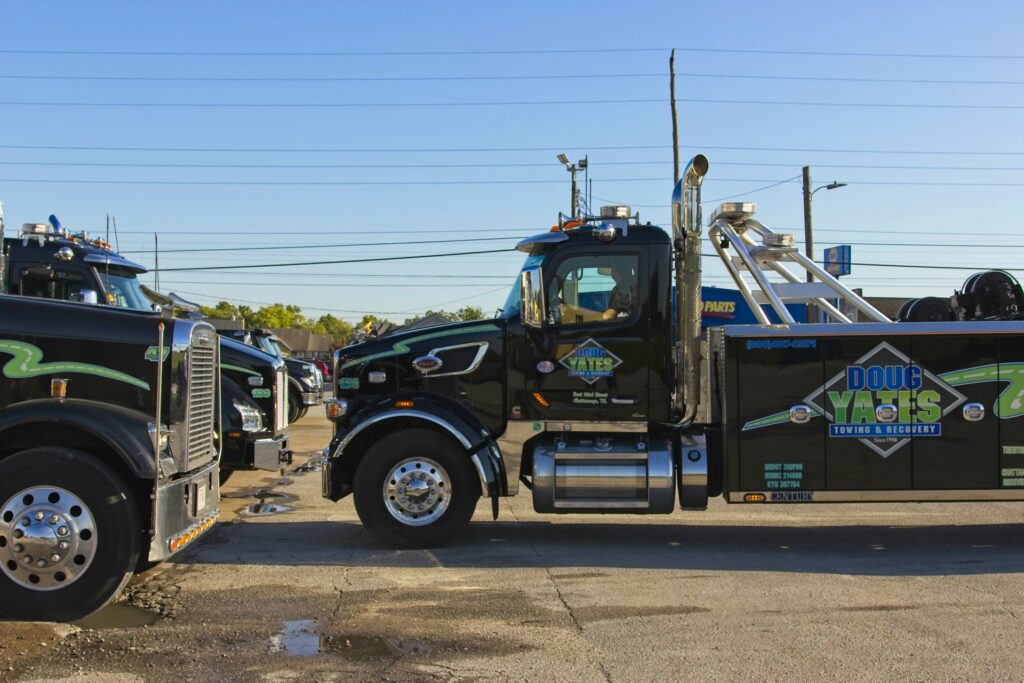 Roadside Assistance Service Truck Capabilities
Diagnostics for Volvo VCADS
Cummins Insite
Detroit 60 series and new DD Engines
Cat ET
Allison Transmission
International Service Maxx
Eaton Service Ranger
Bridgestone National Account Dealer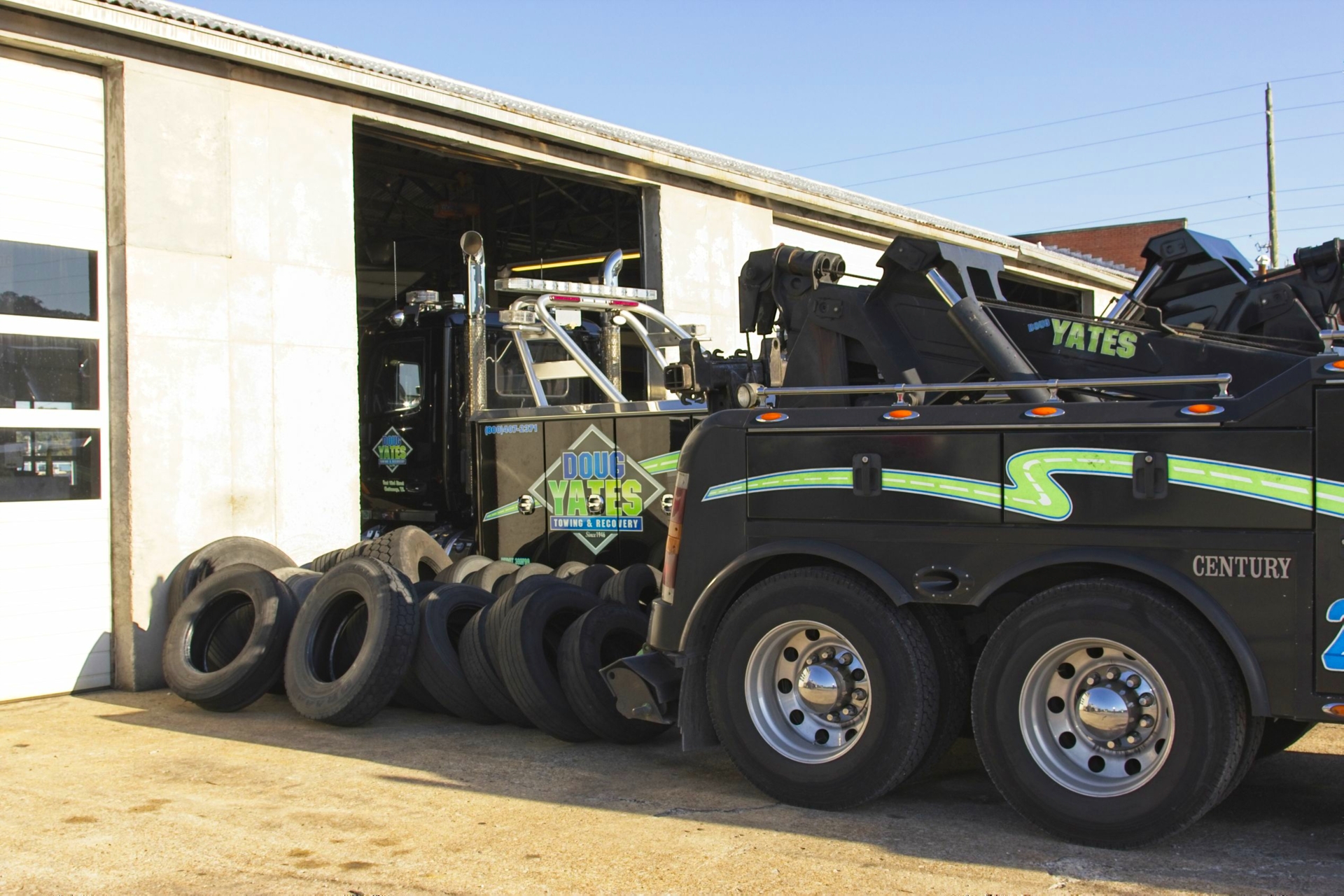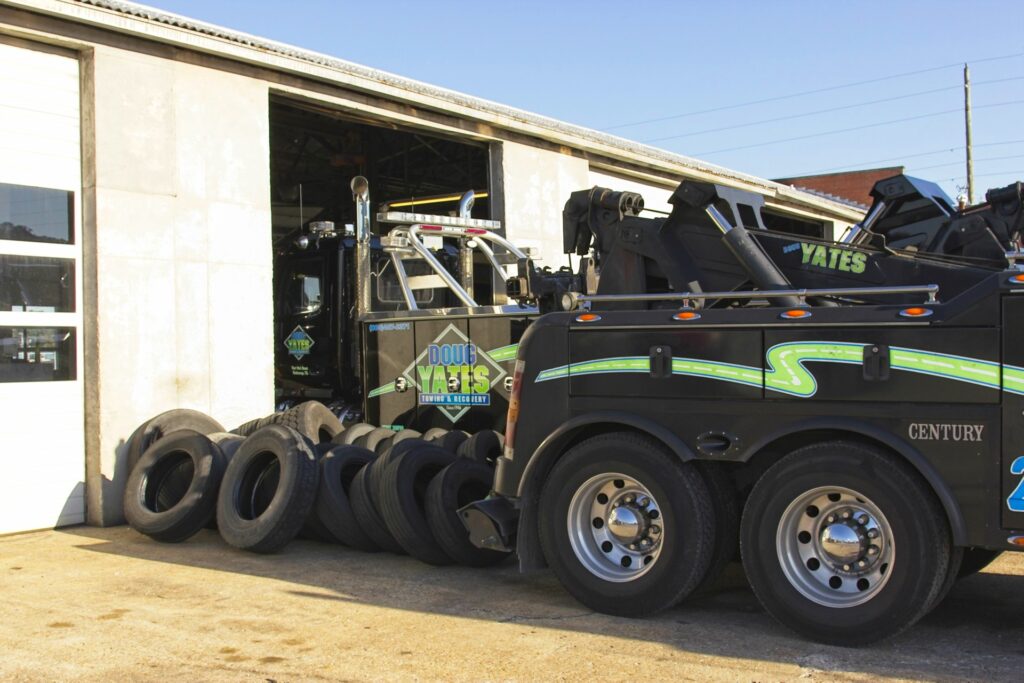 Other Roadside Assistance Services
New and Used Tires – A Doug Yates professional will come and assist with the removal and exchange of flat tires. Also if applicable, will see if a patch to your existing tire is possible. This can save you lots of time and money on the road.
Jump Starts – Can't start your vehicle due to a drained or dead battery? Doug Yates roadside assistance service can provide you a solution. One of our trained professionals will jump-start your battery or provide you unique service if you drive an electric vehicle.
Fuel Delivery – If your vehicle has run out of gas during a trip or while parked, roadside assistance service can include fuel delivery of a few gallons of gas to fill your tank. This will at least give you enough gas to get to a gas station and fully fuel up yourself.
Onsite Regen – Doug Yates can help with all kinds of truck repair. No job is too big or too small for us to handle.
Full-Service Shop – If you find a problem with your vehicle and can bring it into us we have a full-service shop to fix your vehicle. From standard minor engine repair to more complicated service.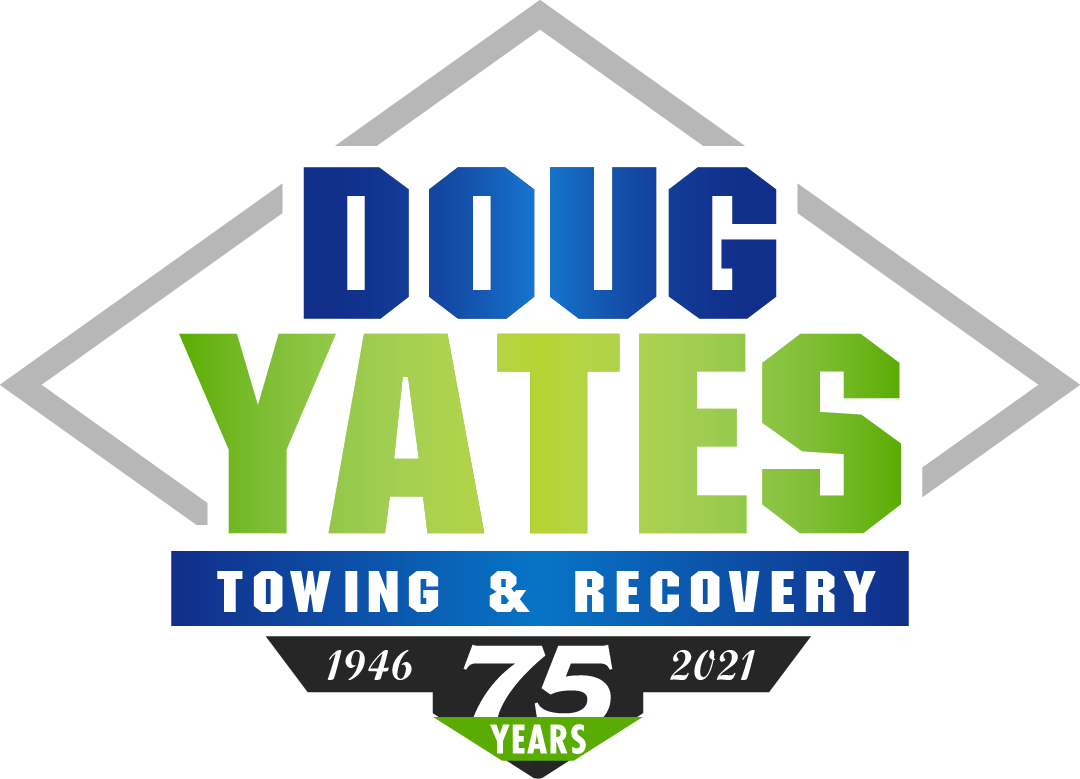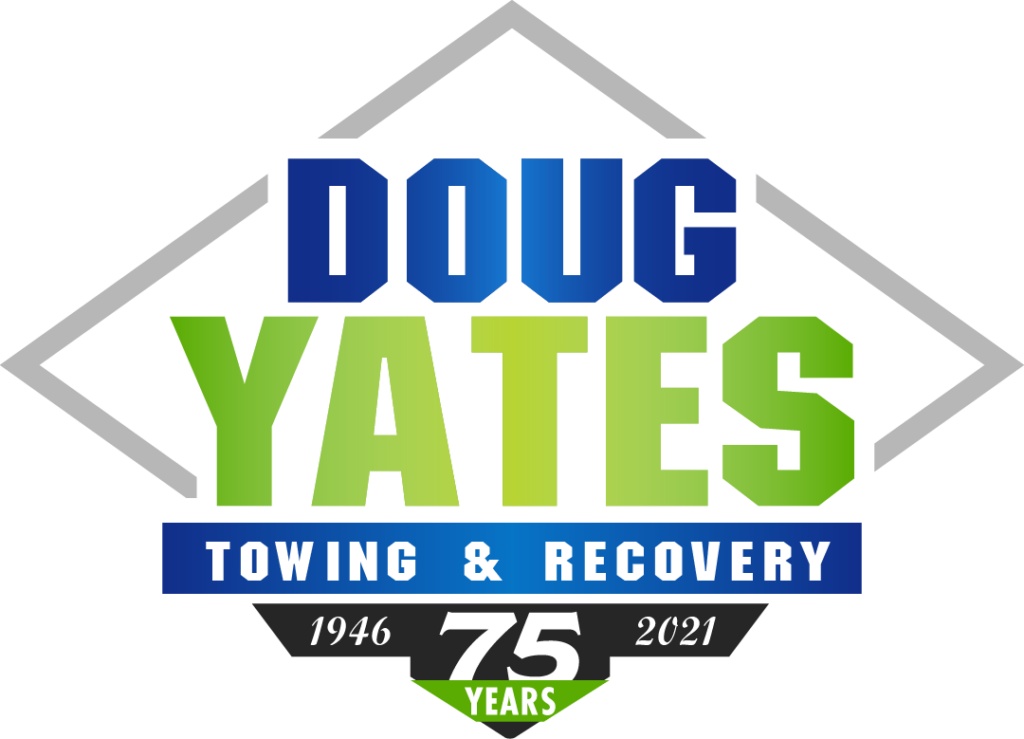 If you find yourself stuck on the highway, backroad, or any other inconvenient location, be sure to call Doug Yates Towing & Recovery for service. Don't waste your time with "fly by night" companies who will only come out to only tell you that you need a tow truck. Call the true experts toll free at: 800-407-2371 and get the service you need now.