In the past few decades, technology has been changing extremely quickly. Today, we have self-driving cars and connections to others virtually everywhere we go. This shift in technology has impacted virtually every industry, including towing services and the towing industry as a whole. Here, Doug Yates Towing & Recovery will discuss new technology and its vital role in the ever-changing world.
Modern Technology & The Towing Industry
Electric and Hybrid Vehicles
One recent change in the towing industry is the necessity to adapt standard procedures to accommodate the specific needs of electric vehicles. Towing an electric vehicle requires different procedures than towing a vehicle with an internal combustion engine. For example, the Tesla Model 3 manual recommends that it be towed on a flatbed truck because the wheels need to remain stationary while the vehicle is being towed.
GPS Tracking Systems
GPS tracking systems allow tow truck drivers to accurately estimate arrival times and avoid traffic when locating the vehicle that needs to be towed. Additionally, some GPS applications alert commuters of local accidents that tow trucks have to service. This not only helps drivers but towing services as well. The faster a truck can get to the scene of an accident the less traffic accumulates.
Digital Dispatch Systems
A digital dispatch system allows calls to go directly to the tow truck driver's mobile phone. This means that someone who calls the tow truck office can speak directly with their assigned tow truck driver and explain their situation. This fairly new innovation streamlines communication and allows for faster tow truck response times.
Scheduling and Documentation
With online platforms, towing employees can easily manage and view their schedules and time cards from their mobile devices. This eliminates discrepancies and ensures that there is sufficient staff each day to service all customers. It also allows for less error when employees input time sheets or information regarding jobs and tows.
Mobile Payment Systems
Sometimes, you leave the house to run a simple errand and don't need to bring your wallet. However, people sometimes end up getting unlucky and needing tows on these occasions. Thanks to mobile payment platforms like Apple Pay, this is not as large of an issue as it has been in the past. Several towing services now accept mobile payments in their offices and even on the road. Be sure to ask the dispatch team about payment methods beforehand in case the service you choose doesn't provide mobile payments.
Video Training

For Towing Services

Some trucking companies are starting to implement video training for all of their new employees. Usually, experienced towing services will take videos explaining some of the intricacies of the job. These training videos help ensure that there is a standard of performance all throughout the company. Additionally, if a driver ever needs to refresh their skills, they can always refer back to the training videos. Training videos ensure that every tow is completed properly and leaves the tow truck drivers feeling prepared for any situation.
Camera Systems
Another important way that technology plays a role in the towing industry is through camera systems.
Some tow trucks are now equipped with video cameras to help both drivers and customers alike. Surveillance cameras may be installed on tow trucks to monitor that towing is done properly and to help ensure the safety of those involved in the situation. Additionally, cameras on the side and rear of the truck can help the driver maneuver the truck in difficult situations. As well as keep documentation of situations in case someone tries to bring legal action against the towing company.
Digital Marketing For Towing Services
Another great innovation in the towing industry is digital marketing. Before the age of the internet, people had much more difficulty contacting towing companies. First, before cell phones, they may have had to walk many miles to the nearest landline. They also had to have tow truck numbers on hand to call in case of an emergency. Finally, they could not see features like customer reviews or online booking systems. Digital marketing helps towing companies appear at the top of search results when individuals search for a "towing company near me". This allows towing companies to attract more customers and gain more conversions.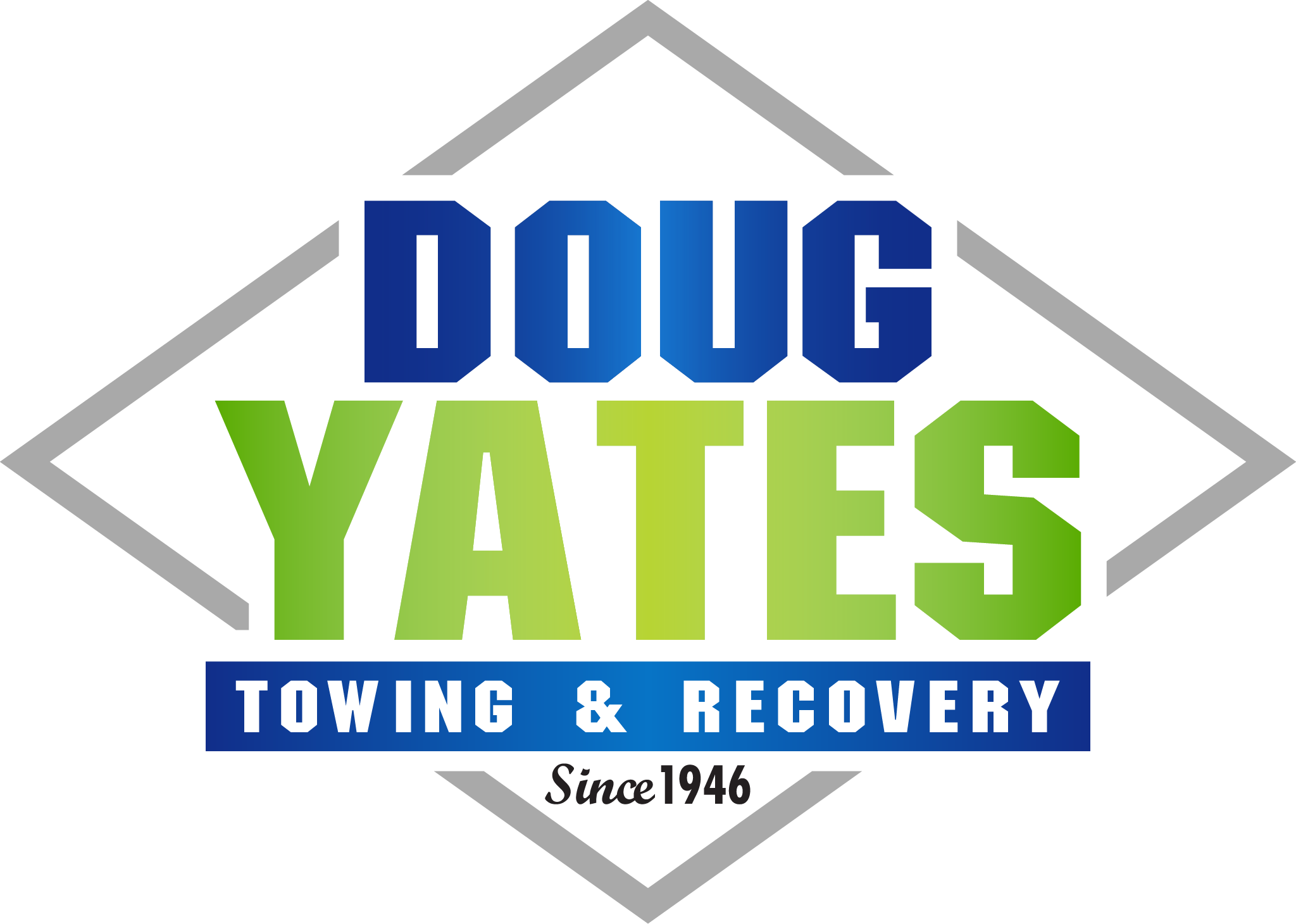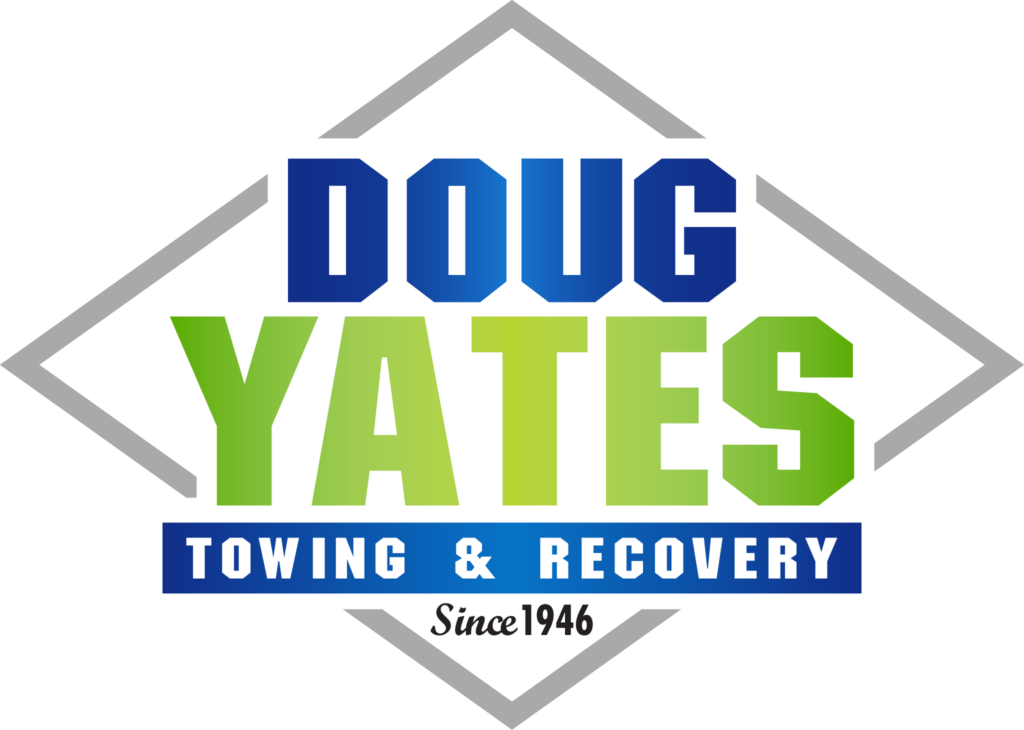 Trust Doug Yates For Quality Towing Services
In the unfortunate case that your car does break down, Doug Yates Towing & Recovery is here to provide a plethora of high-quality assistance. Moments like these require quick response times and efficient service. We pride ourselves on our experienced drivers who quickly assess any situation to determine the most effective action plan—towing, recovery, or vehicle maintenance.
Roadside emergencies are already stressful enough, so we utilize top-of-the-line technology and equipment. This means we can take care of any problem, no matter how big or small! Customer satisfaction is always our number one goal, and we take pride in our work from start to finish. From the moment you call us up until your vehicle is safely transported back home, we are dedicated to creating a stress-free and hassle-free experience from start to finish. Contact us today!