Christmas is right around the corner and people are shopping and getting gifts for their family and loved ones. This year may be difficult because you might not know what to get someone for the holidays. If you significant other is a car guru like us, then we have a list of items to give you some inspiration. Here Doug Yates Towing & Recovery talks about ten fun and useful automotive gifts to give this holiday season.
Dashboard Camera for christmas
The first gift idea we propose is a dashboard camera. You may see these in several ride share vehicles but it's a good tool to have for your own car as well. A dash cam is one of those gifts you hope they'll never need to use, but will be grateful if you ever do. If your significant other drives a good amount and is worried about a hit-and-run or bump in traffic, a dash cam is perfect for them.
Having video records of your drive it not only a good thing but could save you money and a lawsuit if you get into an accident. Some cameras also have built-in GPS which adds useful context to the footage. Be sure to check out which model would suit them best. (PURCHASE HERE)
Portable Car Charger for christmas
This gift is not too expensive and also very practical. A portable car jump box could be your saving grace if yo find yourself with a dead car battery. These machines have enough juice to jump-start most engines, even those found in large diesel pickup trucks. Many models also come with a built-in flashlight in the event of emergency. Its small, cylindrical shape means it can fit easily in most trunks. Most come with their own travel case to for easy transportation. (PURCHASE HERE)
WeatherTech Floor Mats for christmas
Floor mats are a gift that keeps on giving. Tired of dirty floors in your car that you have to get washed and cleaned by a mobile detailer? Weathertech floor mats minimize that task. Unlike generic floor mats, the Weathertech floor liners are based on digital scans of your vehicle's floors. This ensures a perfect fit that will keep water, salt, dirt, crumbs and whatever else gets on them where it belongs. If you live in a place where the weather gets bad, the Weathertech floor liners keep things contained and easy to clean. (PURCHASE HERE)
Car Code Reader
Do you currently have a light on your dash you can't identify? Having a car code scanner handy will help and expedite the repair process. With a price tag of roughly $100, car code scanners perform all the essential features such as reading, deciphering and clearing check engine light trouble codes; battery tests and smog test evaluation; system diagnostics for ABS codes on most cars; and freeze frame data that captures what was going on when an error code was triggered. Every car enthusiast who does their own vehicle maintenance should have one. (PURCHASE HERE)
Wet-Dry Shop Vacuum
A shop vacuum cleaner is extremely useful when cleaning and detailing your car. If you've ever used the vacuums after a car wash, a shop vacuum resembles the same thing. For instance, a 12-gallon wet-dry unit from Ridgid features a good balance of capacity, maneuverable (and storable) size and a reasonably strong 5-horsepower motor that makes it a good enough car vacuum for most average cleaning jobs. Check them out and find one that suits your wants and needs. (PURCHASE HERE)
Amazon Echo Auto
For the tech and auto enthusiast in your life, Echo Auto is a top choice since it brings a favorite voice assistant to the car on the go.The Amazon Echo Auto gives you the flexibility to use Alexa wherever travels take you and can work with integrated smart devices back at home. Keep in mind there are a handful of cars Echo Auto doesn't work with, but the vast majority of cars with a Bluetooth connection will be ready for some extra smarts. Check them out today! (PURCHASE HERE)
Car WiFi Hotspot for christmas
If you have a tech-friendly family that is attached to their devices, a WiFi Hotspot is the perfect gift. A portable 4G hotspot can support up to 10 devices and is compatible with laptops, smartphones, tablets and handheld gaming devices. It supports download speeds up to 150 Mbps and maxes out at an upload speed of 50 Mbps. Now everyone can have what they want this Christmas with this portable WiFi hotspot. All you'll need to hook this sucker up is a 12-volt power socket and a SIM card with a data plan, and you've got WiFi while you're on the go. (PURCHASE HERE)
Backseat Tablet Holder
If you are constantly struggling to find ways to prop up your children's tablets, then this simple product is made just for you. A backseat tablet holder is a simple and inexpensive gift for the whole family. Minimize toddlers crying about dropped iPads. This will keep all the media organized and secure during car rides. This easy to install gadget fits most tablets and is compatible with iPads 1-5 and Air, and fastens easily to the back of the front seat headrests. Check out all the available models and find one that fits your needs. (PURCHASE HERE)
Carwash Membership
Washing the exterior of the car can reduce the amount of debris including dirt, bugs, bird droppings, salt and grime. If left untreated, these deposits could eventually eat away at the finish and paint, damaging the metal beneath. A run through the car wash will eliminate these deposits. Additionally, a freshly washed car gives you a feeling of pride and well-being. There are a lot of car washes around that offer memberships. Find one close to you and call them today for membership pricing.
Sports Car Driving Experience
Last but not least, if your significant other has all these things and you still can't think of a good gift this Christmas, consider a local driving experience. Share the unique gift of a Porsche Driving Experience and allow a special person in your life the chance to hit the track and experience the excitement of a Porsche for themselves. This experience is fun and exciting for any car enthusiast in your life. Check out their website for more pricing and availability. (PURCHASE HERE)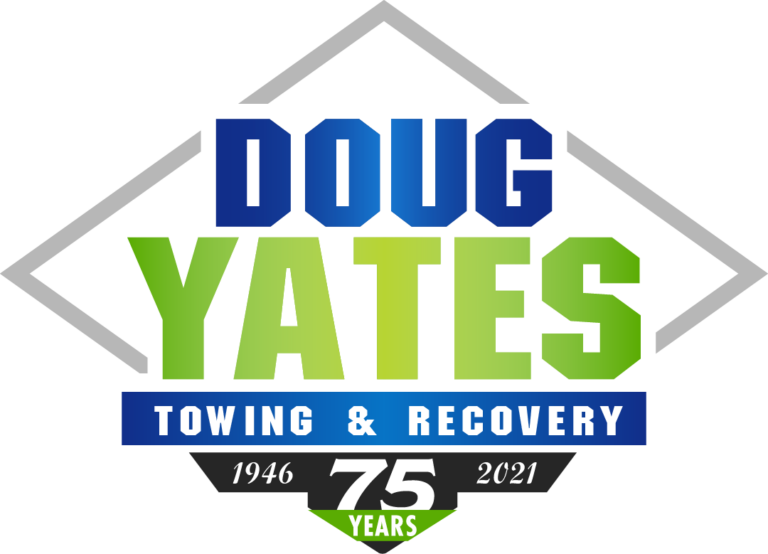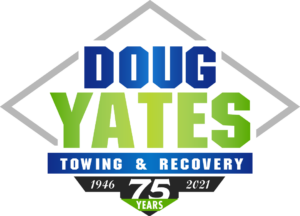 Need A Tow This Holiday Season?
Doug Yates Towing and Recovery is located in the city limits of Chattanooga, one of Tennessee's most vibrant business communities. Since 1946 it has been the company's mission to conduct business with integrity and professionalism in all phases of day-to-day services. We offer 24/7 towing and recovery services for all motorists and vehicle types. Our team of tow truck technicians will help get your vehicle wherever it needs to be safely and securely. You can count on us for all your towing & recovery needs. Give us a call today!